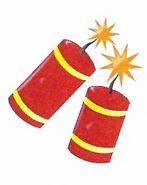 Spread the word and...
SAVE THE DATE September 18th!!! "TEENS are DYNAMITE" will be held at St Agatha's in Woonsocket. I am hoping for a GRAND response from our Councils and Assemblies this year.

As we all know due to the Covid -19 pandemic, many events and activities had to be either canceled or postponed. I am hoping that we will be able to enjoy this event as we had before Covid-19.

Brothers, I am asking that each Council and Assembly consider making at least a $100.00 contribution to this most worthwhile cause, which is allowing the remaining two CYO Centers to continue to help guide our youth in the right direction.

The Knights of Columbus have always taken pride in helping those in need, and I know our Councils/Assemblies have, and will always follow in Fr. McGivney's footsteps . If you have any questions you can e-mail me at rjm51@cox.net or give me a call at 401-439-0581.
Thank you,
Bob Moniz F.D.D.
Chairman

Saturday, September 18th, 2021 from 5:00pm - 7:30pm
St. Agatha Parish Hall
34 Joffre Ave, Woonsocket, RI