New Recruiting Contest!
Win a Ham (or 2)
Recruit a new eMember for the Oklahoma State Council between 11/16/22 and 12/31/22 and receive a free ham from the State Deputy! Even better - recruit 3 eMembers and receive 2 hams!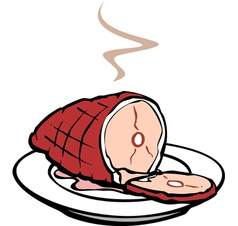 You must notify the State Membership Director by email at jim@jeffcoat.com and once the member confirmation comes through, you will be added to the list. What a tasty treat for your New Year's dinner, or Council/Parish activity!
---
WHO ARE THE KNIGHTS OF COLUMBUS?
Click HERE to learn Who We Are and What We Do!
Ready to Join? Click the link below.
---
Looking for State Forms?? Click HERE to see them. Examples include Bowling Tournament, Intellectual Disabilities Campaign and CFL Love Challenge, General Program and Membership Forms, State Secretary and Administrative forms and much more!!
NEED BOWLING INFO? CLICK HERE!
---
In an effort to simplify the process for submitting State forms, the State Council will maintain an e-mail address for the purpose of councils to submit all State forms. In this way, you'll only need this one address to submit all state forms.
The State Advocate will monitor the account and forward the information to the necessary persons.
Please note: This is for usage to submit to the State only. When required, you will still need to forward to Supreme to meet any reporting requirements.
---
---
Ready to join the Oklahoma Heartbeat Club
Click HERE to sign up!
Click HERE for more information!
---
At Center of Family Love, we celebrate the value and dignity of every human life! Our core principles are guided by the social teachings of the Catholic Church. We believe that every human being is created in the image and likeness of God. Through those teachings, and by continuing the mission started by the Knights of Columbus, we are enriching the way adults with intellectual and physical disabilities live. Center of Family Love is a place where individuals grow, thrive and succeed in all aspects of their lives. For more information "CLICK" here.