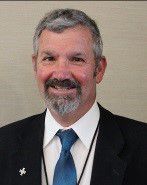 The Confiteor
I confess to Almighty God…that I have greatly sinned…in what I have done and in what I have failed to do. A penitential prayer, expressing our sorrow for the sins of our own commission and omission. We understand the sins of commission—how our actions can be sinful. But how is it that we can sin in what we have failed to do? The sin of omission.

There are several Gospel readings where Jesus teaches that we all have received gifts and it is our responsibility to share those gifts. When we do share those gifts, we are then working for the kingdom of God. Those gifts, as we have heard in each stewardship campaign of every year, are our time, talent, and treasure. Treasure, obviously, is our money we put into the collection basket or donate to good charitable causes. We know we are called to do that. The other two are sometimes a little harder to explain, and to share.

Talent is a little bit unquantifiable. We know that effort and practice overcome just having talent every day, so we will leave that one alone for now.

But time is a different nut. We all think our lives are busy. But what are you really doing with your life? Are you living it for God's kingdom? Are you making this world, your community, your parish or your household a better place? Or are you spending time topping out at a new video game score or becoming an expert on how many first downs each NFL team has. Are you living for others or just living for yourself? Most of us are familiar with the normal standard for tithing. The ancient Israelites tithed 10% of everything, of what in today's parlance would be sum of their gross income. We may be matching that or maybe getting close—and that is great. Then there also is the other standard—that of donating time. They say that "tithing" of time should be at about 5% of your waking hours, or about five hours per week. Five hours per week, a little more than a half of a work day, to make this world a better place. Knowing all the lives that are changed and lives that are saved by Knights of Columbus "tithing of time", can you see why we can make such a big difference if we grow our Councils and keep our Councils active.

We don't grow our Councils just so we can have 200 guys in our Council. We don't grow them just for dues. The dues our Councils pay to Supreme do not even pay for the magazine each year. Because of the circumstances of the pandemic, Supreme has not even assessed dues this past year. Yet we hear Councils say they don't want to do a membership drive. These same Councils may have plenty of support and help this year, but we all know that life can throw surprises. The GK we have this year could have cancer next year or the FS could have a heart attack next month. Who will replace them if we wait until after the medical event to bring in new members? Perhaps you were Council of the Year last year, with all your key members 65-70 years old. In a few years, there will be fewer members physically able to help. Each Council needs to continue to bring in new members, to support the current members as they grow older and to fill some talent holes. We need to ensure that our Councils continue to be of help in our parishes and our communities.
There is another huge reason to hold a membership drive, right now! As most of you are aware, there has been a marked shift in the emphasis given to Faith programs, both from Supreme, and in Oregon, in the past few years. In response to this, the State Council has picked the motto for this to be "Go and Make Disciples". New members play a huge part in this. First of all, by being good Knights of Columbus Brothers, we become and stay better Catholics. My home parish, which like other coastal parishes has a very large percentage of retired and elderly, has been having a tough time getting parishioners back to Mass. Last Sunday, we had perhaps 60 people at our 10:30 Mass. All but one of the men in the church were Knights. (Yes, I did invite that one man to join after Mass). It's faithful Knights of Columbus who are going to be the difference coming out of this pandemic.

The other reason is that we want to invite strong, faith filled men to become Knights, to help us develop our Bible studies, our Faith formation classes, our Holy Hours and our retreats. We want to bring in strong Catholic men so that we ourselves can become even better disciples of Jesus Christ.

Is it a sin of omission to ignore the call to ask new members to join, or refuse to help out when you have time and your Council needs you? That answer is between God, your confessor and you. But if you refuse to go and make disciples as Jesus commanded, and you refuse to love your neighbor as yourself by being involved in your Council programs, I know what my opinion is. We all have a responsibility to make this world a better place. We know we can do that with active members giving of their time, talent and treasure. Let's invite more men to join the Knights, because each one of us is going to need to find his replacement. This world is engulfed in a spiritual battle, one in which it sometimes seems that we are hopelessly outnumbered. There is strength in numbers. There are thousands of men in Oregon with the same values and perspective as we in the Knights of Columbus share. We just need to ask.
Go and Make Disciples!

Vivat Jesus (Jesus Lives)
Ray Prom, State Deputy
Oregon Knights of Columbus