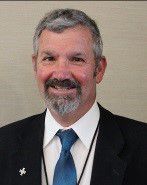 Brothers,
I wanted to share with you some of the really good things that have happened this past
month. Most exciting for me is the recognition of a new Council, Council 18062 which is in Sandy,
Oregon. This has been the result of the fruits of all the hard work of Tom Burns, DD02, and Mike
Hanley, our Special Olympics Chairmen, and the East Multnomah Council 3179 in Gresham.

They have been working for more than a year for this and it is finally paying off. The new
Council will be centrally located at St. Michael's in Sandy and also draw members from St. Aloysius
in Estacada and St. John in Welches. All three parishes are served by Fr. Greg Bronsema, who has
been extremely helpful in asking men to join the new Council. This has been a special bonus for
East Multnomah Council 3179, as they had formed a new roundtable at St. Michael's and brought
interested men into their Council at St. Henry's (Gresham), until there were enough men to form
their own Council in Sandy. This has enabled Council 3179 to easily reach their membership quota
this year and last year. It also enabled District 02 to lead all Oregon Districts in recruitment this
past Fraternal Year. Thank you all involved for the many hours you put into this project.

I wanted to share some other good news. For the past year or more, your State Council has
looked at ways to get information out to all the many Councils in Oregon and in turn to get out
your information about projects and activities available to everyone. We were also looking for
ways to get Knights of Columbus information out to the general public and to get information from
both of the Oregon dioceses to our membership and the public. We have been working many
hours with a Catholic website company with Oregon connections to do all this. The new website
has been specially put together for ease in navigation and will have links for many of the sites we
want access to. We are almost ready for the big gala launch—which will probably be later this
month. We want every Council to brag about what they are doing and let everyone know abut the
work of the Oregon Knights of Columbus. At this time, I would like to thank Dan Ramirez for all his
work over the years for our current Uknight website. Dan has done a great job for many years on
this website, and will be working with us as an advisor for the new one also. We are also looking
for a couple of Brothers who would like to help with the administration of this new site.

As we get ready for Thanksgiving, I want to express my thanks to all the members of the
Oregon State Council, including State Officers, Directors and Chairmen, and District Deputies for all
their hard work and dedication to Oregon Knights of Columbus. Most, if not all Brother Knights
have given a considerable portion of their lifetimes to the Knights. I also want to thank all the
Grand Knights and Council Officers, Directors and Chairmen of the Councils for the work they do in
keeping their Councils active and vibrant as well as for serving so many of the unfortunate in their
communities. Without the Knights of Columbus, this world would be a much darker place.
Lastly, I want to congratulate all of you for your efforts so far this year in helping to drive membership for Oregon. We are well ahead of last year at this time, but we are not yet where we want to be. We do so much good in this world and we get so much out of it. Think of what more we could do if each of us asked another man to join the Knights.

With that, I want to wish everyone a wonderful Thanksgiving, and a Blessed upcoming Advent season.
...................Because—If not us, then who?......................
Vivat Jesus (Jesus Lives)
Ray Prom, State Deputy
Oregon Knights of Columbus