KNIGHTS OF THE MONTH
May 2020
Nick Rizzo

Congratulations Nick, Knight of the Quarter Jan-Mar 2020. Since joining Nick has has really helped out being at events and taking many great pictures and helping out as he can. Thanks Nick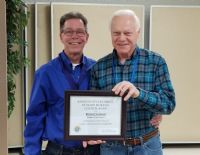 January 2020
Richard Neubauer

Richard received the Knight of the Quarter for Oct-Dec 2019. He has been an active member of the council and participated in many community events. Thanks to Richard for his contribution to our council and parish.
January 2019
Frank Fleischer

The Knight of the Quarter for 4th Q 2018 was Frank Fleischer. Frank received it for his support for council activities helping at events and for his strong moral beliefs and actions. He has been an active knight for many years and his work is greatly appreciated.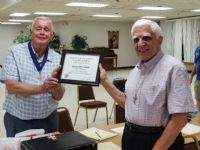 August 2018
Nabil Halaby

Deacon Nabil named Knight of the Quarter for his outstanding work in support of our parish and council.
January 2018
Dan Alberts

Knight of the Quarter 4th Qtr 2017
April 2016
Zich Don


January 2015
Don Bauc


September 2014
Charles Keenan

KNIGHT OF THE QUARTER IS CHARLIE KEENAN. CHARLIE IS A KNIGHT WHO PITCHES IN WHENEVER HE CAN. HIS CONTRIBUTIONS ARE NUMEROUS BUT QUIET. HE IS VERY BUSY WITH OTHER ORGANIZATIONS. CHARLIE AND JACKIE ARE THE MAIN FORCE BE-HIND THE "YOUNG AT HEART" ORGANIZATION AT OUR PARISH. THEY ARE ALSO HEAVILY INVOLVED IN THE ELKS, WHERE CHARLIE HAS BEEN AN OFFICER FOR MANY YEARS. OUR NEW KNIGHT OF THE QUARTER IS A GREAT EXAMPLE OF LEADERSHIP IN CIVIC ACTIVITIES. HE IS A WONDERFUL AMBASSADOR FOR OUR COUNCIL CONGRATULATIONS CHARLIE FOR THIS LONG OVER-DUE RECOGNITION!
July 2014
Jeff Ryba

Knight of the Quarter One of our newest members has provided inspiration and enthusiasm to the council that is rarely seen. Jeff Ryba is a "spark plug" for the organization who volunteered to take over the road cleanup operation and who enlists his wife Michele and his young daughter in everything that we do. The Rybas have been enthusiastically present at all our council activities. A new member who jumps to the front of the pack and takes charge is rare. Jeff has been selected as the Knight of the Quarter because he clearly deserves the recognition. We expect to see a lot more from Jeff and his family in the future. His presence in Council 6993 is a wonderful addition to our council and to the Knights of Columbus. Jeff is making changes to the road cleanup process by arranging a contribution to the council for each participant and by arranging for refreshments. It is important that you call Jeff if you will be participating on August 16. See the flyer on page 7 of this newsletter.
May 2014
Mike Baker

Mike Baker joined the council in 2008 and almost immediately pitched in as an active knight. He has been our Recorder every year since 2009, doing a superb job. He has volunteered to continue in the Recorder position for the coming year. Mike is unfailing in his support for all council activities. Congratulations Mike Baker, Knight of the Quarter for Council 6993!
FAMILIES OF THE MONTH
January 2015
Jeff and Michele Ryba


September 2014
Guy and Sandy Mikulich

FAMILY OF THE QUARTER Past Grand Knight Guy Mikulich and his wife Sandy have done marvelous things for our council over the years. Guy has changed jobs several times recently, which has kept him from many more cur-rent council activities. In the past, though, he and his family were to be seen at all council events, working and encouraging all who came. Their recognition is perhaps a little overdue but richly deserved. Congratulations to the Mikulich family, including Aunt Dryja who has coordinated our bake sale for many years. Thank you, Aunt Dryja, Guy and Sandy!
July 2014
Mark and Laura Welch

Family of the Quarter Among the great "unsung heroes" of our council are Mark Welch and his wife Laura. Mark is the brains behind the annual Turtle Race, putting in endless hours of work to arrange venues that will permit ticket sales, arranging for workers to man those venues and the conducting the race. This major fund raiser for our council has been in the good hands of Mark and Laura for several years now with really great results. Mark and Laura's selection as Family of the Quarter is richly deserved since their actions are always in the highest traditions of the Knights of Columbus.
May 2014
Joost and Helen Sluis

Joost is a Past Grand Knight and a Past Faithful Navigator of the Joliet Assembly. He has been heavily involved in every aspect of council activities since joining the St Mary Council in 1989. He also writes and publishes this newsletter. Helen is the 2014-2016 President of the St Mary Council of Catholic Women and is active in Right to Life and many other church activities. Joost retired from the Navy in 1984 after 24 years of service and then built an eighteen year career as a HVAC control systems engineer for Robert Shaw Control Systems in Chicago and Indiana. Helen worked for Will County in the Auditors office for fifteen years. Both retired in 2002.