click underlined titles for more info in the news section
FRIDAY FEBRUARY 10TH 5 PM
Tickets are $35 and available after mass and church office until Monday Feb 6.
SPAGHETTI DINNER
SATURDAY FEBRUARY 25TH 6 PM
More details to come.
Thank you for supporting the K of C Council at the pancake breakfast Jan 8. Looking at another around May.
You can join online at www.KofC.org and click on Join at the top of the screen.
We do a LOT but do not be intimidated. We do not expect members to help with everything but rather as you can since family, job, and church comes first. Perhaps you can attend a meeting only every few months and help with one event a year, that would be great.
"TOOTSIE ROLL"
____________________________________________
__________________________________________________
A

BIG

Thank-You to all who participated in the Turtle Raffle
and
Congratulations to our winners!
The drawing was held after the 5 PM mass on Sat July23rd. Father Sam did the honors and pulled the winning tickets.
The top 3 winners were:
First Place Winner -$ 500 - Tom Snyder

Second Place Winner $ 200 - Nancy Finn

Third Place Winner $ 100 - Marie Panozzo
The Knights raised a little over $ 3,600 which helped to replenish our funds after the last 2 years of limited activity.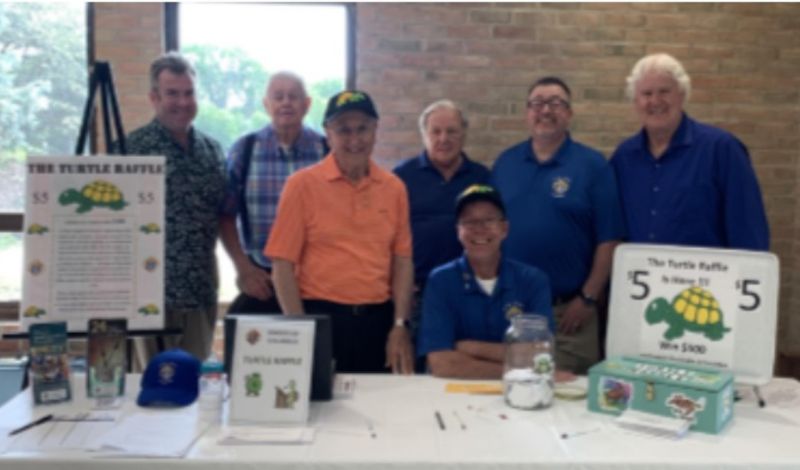 GREAT SUCCESS FESTA ITALIANA JULY 17 PROCESSION AND BEER TENT - THANKS TO ALL WHO ATTENDED AND HELPED
(20+) Festa Italiana in Mokena | Facebook
Pray, Pray, and Pray
for all the souls effected by Covid-19 here and around the world, and for a quick end to this event in our lives. There is power in prayer!
Be Safe! God's Peace
________________________________
KNIGHT OF COLUMBUS DONATED THE 1,000th ULTRASOUND MACHINE
Over 100,000 lives have been saved thru Knight of Columbus ultrasound donations. St Mary K of C Council 6993 has been involved with donations of 2 machines. See the brief video about the good these machines are doing. Ultrasound VIDEO LINK