We are proud to announce that so far this year 35 members of our Council
have performed 2,143 hours of Volunteer Service in our parish and our community.

Remembering 9/11
We have posted the video Service and Sacrifice" Remembering 9/11 in the announcements above. The original video Knights of Columbus Heroes Fund which documents the Order's magnificent response to that tragic response is below.
---
Join the Knights of Columbus Today and get first year of membership FREE. Please mention Council Number 10762 and use our promo code ALOMONACO.
Just click the image below or visit www.kofc.org/joinus
---
AZ Rosary Celebration
Holy Hour And Dinner
---
Video Links:
PBS:
https://azpbs.org/horizon/2018/11/operation-restoring-veteran-hope/
YouTube Links for Operation Restoring Veteran Hope 2020:
https://www.youtube.com/watch?v=736FaCm-H5s
YouTube Links for Operation Restoring Veteran Hope 2019:
https://www.youtube.com/watch?v=D8lgRaTIvS4
---
QUICK LINKS
Pay Dues online with PayPal- go to Members Only area
Access Event Summaries in Members Only Council Announcements
COUNCIL PRAYERS

SAFE ENVIRONMENT TRAINING

---
Join Us to Pray the Rosary
The St Pius X Knights of Columbus host a prayer meeting (remotely) each Friday at 1PM. All are welcome to join us. Instructions have been updated - Click here for complete details and instructions.
---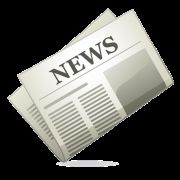 Click Here to Read the latest KOCOA - AZ State Council newsletter
---
Send photos/videos to Photos@kofctucson.org !
---
Be sure to check the News & Announcements section for the latest.news and information.