We are proud to announce that so far this year 6 members of our Council
have performed 228 hours of Volunteer Service in our parish and our community.

Bishop Weisenburger's Invitation to the Knights of Columbus
Free Membership!
Now through December 31, 2022
Join Online at www.kofc.org/join and use promo code ALOMONACO at checkout.

---
UPCOMING FRATERNAL BENEFIT NIGHTS
The final two fraternal benefit nights for 2021-2022 will be May 26 and June 23. These will be virtual on-line webinars. Sign up now. The special guest for these presentations will be Ed Slott - America's IRA Specialist. Ed's Presentation is entitled RETIREMENT PLANNING IN A CHANGING LANDSCAPE. Register using one of these links
May 26, 2022, 6:00 pm join here
June 23, 2022, 6:00 pm join here
---
QUICK LINKS
Pay Dues online - go to Members Only area

COUNCIL PRAYERS

SAFE ENVIRONMENT TRAINING

---
Join Us to Pray the Rosary
The St Pius X Knights of Columbus host a prayer meeting (remotely) each Friday at 1PM. All are welcome to join us. Instructions have been updated - Click here for complete details and instructions.
---
K of C Prayer for Protection in Time of Pandemic - click here

USCCB Prayer for Protection COVID-19 (English) - click here
USCCB Prayer for Protection COVID-19 (Spanish) - click here
---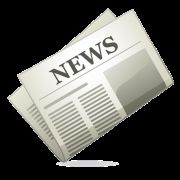 Click Here to Read the latest KOCOA - AZ State Council newsletter
---
Send photos/videos to Photos@kofctucson.org !
---
Be sure to check the News & Announcements section for the latest.news and information.