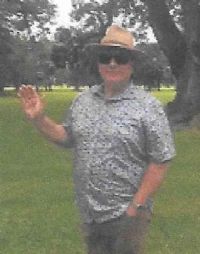 Richard Harold Dodge, 64, of Hattiesburg, MS, passed away on September 1, 2020 at his home. He was born on March 11, 1956, to Harold and Mary Dodge in Port Angeles, WA. Mr. Dodge was a Professional Electrical Engineer and a member of St Fabian Catholic Church. He enjoyed spending his time bike riding, wood working, quilting, sailing, and spending time with his family. He had a great talent for gathering people in, telling incredible stories about crazy life experiences, and had everyone laughing in the end.

Mr Dodge is preceded in death by his mother, Mary Dodge. He is survived by his wife Jeanenne Dodge; three children: Sam, Madeline, and Ben; his father, one brother, three sisters, and a host of nieces and nephews.

A visitation will be held September 7, 2020 at St Fabian Catholic Church 10 am-11 am with a memorial service to follow at 11 am, at St Fabian Catholic Church.