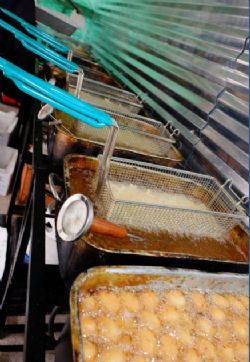 SK Carlos A Fernandez is the Event Chairman for this event
E-mail Me


This will take at least 6 Knights to wash down the trailer, move all the equipment and supplies from our storage area and prep them to outfit the trailer once it is cleaned.
A
pickup truck
is definitely needed to move supplies and equipment out of storage. If anyone has a
pressure washe
r that we can use, this would definitely help washing/rinsing down the trailer after it is scrubbed and sanitized. A "
carpet cutte
r" would also be great if someone has one. A sharp "
box cutte
r" should suffice.
The Worthy Grand Knight and I will coordinate moving the trailer into position either the day before (11 Feb) or the morning of.
Start time will be 10:00 AM, weather permitting, Cleaning will take place behind the parish hall and kitchen.