We are proud to announce that so far this year 29 members of our Council
have performed 1,673 hours of Volunteer Service in our parish and our community.

Now Pay Dues Online in Members Only
Brother Knights - Please Log in and Update Your Member Information!
Click Here and we will walk you through it!
---
Hermanos Caballeros: inicie sesión y actualice su información de miembro!
Council 6514
Celebrating 50 Years of Service at St. Joseph Catholic Church!
Welcome to our New Knights!

---
Consejo 6514
¡Celebrando 50 años de servicio en la Iglesia Católica St. Joseph!
¡Bienvenidos a nuestros Nuevos Caballeros!
General Insurance Webinar Sept 28 7:30 p.m. PLEASE ATTEND!
---
Seminario web sobre seguros generales 28 de septiembre 7:30 p. m. ¡POR FAVOR, ASISTA!


Coats for Kids 2023
Need Help at All Masses!
Oct. 14-15 and Oct. 21-22
See Events Calendar to Sign Up!

---
Abrigos para Niños 2023
¡Necesita ayuda en todas las misas!
14 y 15 de octubre y 21 y 22 de octubre
¡Vea el calendario de eventos para registrarse!
Help Us Sign Up Blood Donors at All Masses Nov. 4-5


---

Ayúdenos a inscribir donantes de sangre en todas las misas del 4 al 5 de noviembre

Grand Knight Attends 2023 D.C. March for Life
Council 6514 and Council 17969 Knights Work on Habitat for Humanity Home
New "Add to Calendar" Feature in Events Calendar!
Council 6514 Holds 2023 Basketball Free Throw Championship!

Pray the Holy Rosary for Confirmandis - Sponsored by Council 6514
Do you have what it takes to Join the Polar Plunge, 2023 to benefit Special Olympics, Georgia?
Assembly 2148 Provides Color Guard for Cardinal Alvaro Leonel Ramazzini Imeri, Bishop of Huehuetenango Guatemala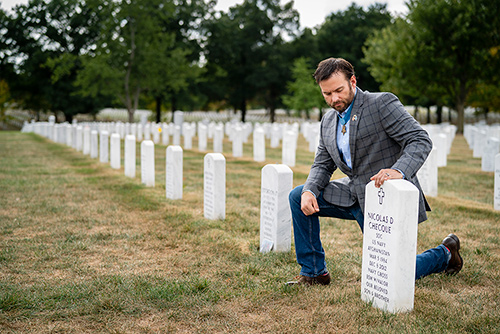 In Honor of Veteran's Day
Knights Who Have Been Awarded the Medal of Honor

Presentation of Star Council Award to Council 6514
Knights Distribute Rosaries to Second Year Confirmandis
Knights, students, and other Christian groups participate in the 2022 Life Chain rally in front of the UGA Arch
Knights of Columbus Guides, Handbooks, and Manuals Now Available Here Online

2022-2023 Council Officers Installation

Check out our article about Council 6015 Charities Distribution Day 2022