We are proud to announce that so far this year 33 members of our Council
have performed 1,894 hours of Volunteer Service in our parish and our community.

---
---
Brother Knight Speaks at UA Commencement
Brother Luis Irizarry during the academic year 2022-2023 served as the president of the Graduate and Professional Student Council at the University of Arizona, in that position he served as the voice of about 11,000 graduate and professional students. During his time as president he advocated for better stipend compensation for Graduate Assistants and against financial insecurity, securing funds to have psychological services for free for graduate and professional students. After a very stressful year filled with major changes in the nation and a series of tragedies in the University of Arizona, Luis concluded his year by giving a commencement speech at the 159th commencement, where he addressed the newly graduated students and gave them the advice to be ethical leaders and to always remain true to themselves.
Here is a YouTube link to his commencement speech
https://www.youtube.com/live/51874xbgfBI?feature=share&t=5302
Brother Luis is our newest member, having completed the Charity, Unity and Fraternity degrees last month. He is currently working on his dissertation for a PhD in Linguistics at the U of A .
---
QUICK LINKS
Pay Dues online with PayPal- go to Members Only area
Access Event Summaries in Members Only Council Announcements
COUNCIL PRAYERS

SAFE ENVIRONMENT TRAINING

---
Join Us to Pray the Rosary
The St Pius X Knights of Columbus host a prayer meeting (remotely) each Friday at 1PM. All are welcome to join us. Instructions have been updated - Click here for complete details and instructions.
---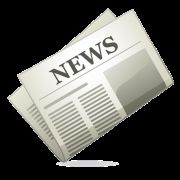 Click Here to Read the latest KOCOA - AZ State Council newsletter
---
Send photos/videos to Photos@kofctucson.org !
---
Be sure to check the News & Announcements section for the latest.news and information.