September 2022

Jesse Tapia


---
May 2021

David Ruml


---
March 2021

John Catchings


---
February 2021

Matt Jones


---
January 2021

Tim Dougherty


---
December 2020

Cliff Starnes


---
May 2018

Andy Morrison

Council 5052's Knight of the Month for May is Sir Knight Andy Morrison. Andy has been a member of Council 5052 for 19 years and has also been a member of Assembly 2144 for 18 years. Andy works long hours at the library in downtown Dallas, but still has found time to help out at many events this year including Lenten and Family dinners, Heroes on the Water lunches, and providing hot dogs at the Mary Immaculate Easter Egg hunt. One Friday in May, after his normal job, he spent the evening moving furniture from the Mockingbird Station area to the Oak Cliff apartment of a young mother in the Catholic Pro-Life Committee of Dallas' Gabriel Angels program. Because of Andy's service to others, we are proud to recognize him as our Knight of the Month.
---
April 2018

Wisdom Ezeoha

Council 5052's Knight of the Month for April is Wisdom Ezeoha. Wisdom has been a knight in our council for 9 years and helps out as he is needed. Recently, he helped move a sleeper sofa from a donor family to the family of a mom in the Gabriel Angel program when our council received a request from the Catholic Pro-Life Committee. Wisdom is very generous with his time, helping at the church as an usher and a Confirmation teacher. He also helps those in need in the community with car problems or other needs. Wisdom's friendly voice brings a smile to those at church when he helps sell tamales and give out Easter candy. We are blessed to have Wisdom Ezeoha as a member of Council 5052.
---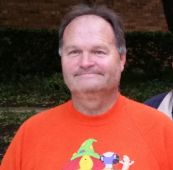 March 2018

Matt Jones

The Knight of the Month for March is Matt Jones. Matt has been active in Council 5052 for the past six years, and currently serves as our Council director. As a director, he helps schedule and coordinate events such as family dinners and our trip to the Roughriders this spring. But Matt also helps as a volunteer at many Knights events including the family and Lenten dinners, the free-throw tournament, and fundraisers at the park. Matt brings positive energy to the events he helps with. We are fortunate to have such a hard-working knight as Matt in our council. Please congratulate Matt for being named the Knight of the Month for March.
---
February 2018

Jesse Tapia

Jesse Tapia has been a Knight in our Council for only a few months, but he has already put in many hours at some key Council events, and we are happy to recognize him as our Knight of the Month for February. Jesse has an interesting work schedule – he works a 48-hour shift as an ambulance driver for a local private company. That hasn't stopped him from pitching in as a cook for the February Family Dinner, Lenten Dinners, and the Parish Mission Dinner for 300. He has even helped immediately after the end of his two-day shift! Jesse's attitude is positive and infectious. His family is very active with Mary Immaculate parish, including his wife who is a recent convert to the Catholic faith. Our Council and parish community are blessed to have people as service-oriented as Jesse and his family in our midst! Please take time to get congratulate Jesse as our February Knight of the Month!
---
January 2018

Gerald Sparks

The council 5052 Knight of the Month for January is Gerald Sparks. Gerald joined the knights in 2010 and became a 4th degree member in 2012. Gerald serves as our safe environment coordinator and makes sure we keep compliant by coordinating training sessions and handling the documentation for the annual audit. Gerald does this critical, behind-the-scenes role expertly. He is also an expert at keeping the phones, computers, and printers running smoothly at the Springlake Event Center. He has put a lot of time in recently keeping things up and running, and then patiently explaining technical solutions that would make our lives easier. You will also find Gerald serving as usher at 10:30 a.m. Mass at Mary Immaculate where his wife, Debbie, sings in the choir. We are thankful that Gerald shares his technical talents with the council!
---
December 2017

Louis Walsdorf

Louis Walsdorf is the Knight of the Month for our council for December. Louis has been in the knights for seven years during which he has held several positions including his current position of Advocate. Louis has been involved with many different council activities and December was no exception. He was behind the grill cooking burgers at the Christmas tree lighting. He made bacon and pancakes for the Pajamas and Pancakes event at the Farmers Branch Rec Center, and he also helped with the December family dinner. Louis is one of the guys who regularly provides a pickup to help transport food and equipment for fundraisers at the FB Historical park. And he has even volunteered to lead our 2018 golf tournament. Please congratulate Louis on being Council 5052's Knight of the Month, and thank him for all he does to support our council.
---
November 2017

David Ruml

David Ruml is Council 5052's Knight of the Month for November. David joined Council 5052 in 2016 and serves as one of our Outside Guards. David has helped serve food at several dinners including the Heroes on the Water dinner in November. He has also recently signed up to help as sacristan and usher at the 10:30 a.m. Masses at Mary Immaculate, which helps fill a crucial need. His quick smile and unassuming manner are traits that will serve him well as an usher. One thing you might not know about David is that he grew up in Canada. We're glad that he found his way to Texas and that he has become as active as he has in the council. Please join me in congratulating David on being our Knight of the Month.
---
October 2017

Tom Musso

Tom Musso is the Council 5052 Knight of the Month for October. Tom has been an active knight in our Council for 35 years and is our current Treasurer. He spends hours every week keeping the Council and the Springlake Association financials in order. Recently, Tom was the banker for the very busy, two-day Bluegrass Festival at which we sold $6,300 in concessions, and his quips brought smiles to the faces of the customers we served. We are blessed to have someone with Tom's dedication and talent in our Council and we are pleased to name him the Knight of the Month.
---
September 2017

Arthur Lopez

Arthur Lopez is Council 5052's Knight of the Month for September. Arthur has been a knight with our council for just a few months, and in that time has been involved in many activities. He helped with the blood drive at the end of August and went to Safe Environment training in September. He also volunteered to help with RCIA when our council was asked to help. Arthur also helps out at Mary Immaculate as an usher for the 10:30 a.m. Sunday Mass; you will find him greeting parishioners before Mass and helping assisting people however he can. We are blessed to have Arthur as a member of the Council
---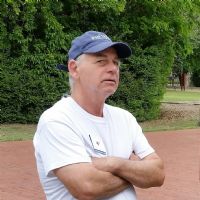 August 2017

Fred Di Orio

The August Knight of the Month is Fred Di Orio. Fred joined the council in 2013. In August, Fred suggested holding an event to show our appreciation for the Farmers Branch Police Department. He notified the department that there would be snacks and coffee for officers who were working from 7-11 p.m. on Friday evening. He also saw that this would be a good opportunity to partner with the Catholic Daughters so he contacted the local court's regent, who arranged for members to participate. The 6 FB Police officers who attended were very appreciative of the late night refreshments, and the department sent a nice note of thanks for remembering them. Fred also is the new business manager for Springlake Event Center and has worked hard to learn the ropes. Our Council is proud to name Fred our Knight of the Month for August.

---
July 2017

Rob Happe

The July Knight of the Month for Council 5052 is Rob Happe. Rob has been a member of the Council for 8 ½ years, and has ably served in officer and director roles. Rob is active with many cooking events including Heroes on the Water and selling concessions at the Farmers Branch Historical Park. He is our Culture of Life director, frequently praying the Rosary at area abortion centers and recently taking water to the high school participants of the Pro-Life Boot Camp. Rob is also very active at Mary Immaculate as a member of the Parish Finance Council and in other capacities. A big thank you to Rob for his continued service to the church and his community.
---
May 2017

Dale Finley

The Knight of the Month for May is Dale Finley. Dale joined the Knights in 1976, and then re-entered as a member of Council 5052 in 2013. Dale often pulls the trailer of equipment from the hall to the event site when we sell concessions at public events. The heat and humidity didn't stop him from handling that task for the Stars and Strings Memorial Day event. Dale has a passion for ham radio and he spends a good part of his summer setting up and operating a radio station to help young men learn more about radio at Philmont Scout Ranch, along with others from the HAMventures team. And he still makes plenty of time for his grandchildren who are also in Scouts. Dale's leadership and willingness to help others are qualities that make us proud to have him as a brother Knight.
---
April 2017

Bill Woster

The Knight of the Month for April is Bill Woster. Bill has been a Knight in our Council since 2011. One of Bill's interests is photography, and he generously shares his talents in that area by taking pictures at Council Officer installations and other events. He frequently offers to take pictures for couples or families at the events as well. Bill and his wife, Mary, are parishioners at Mary Immaculate, and if you went to the Easter Vigil, you saw him taking all the Confirmation pictures. Bill also creates Council 5052 prayer books and customizes them for different groups. He has worked with other parishes to create around 3,000 books for their use. Bill also handles the monthly publication of the Knight Life, our Council's newsletter. He and Mary are proud of their grown family who sometimes join them at family dinners. We are blessed by all Bill does and are proud to have him in our council!
---
March 2017

Matt Jones

The Knight of the Month for March is Matt Jones. Matt joined the council about five years ago and is very active, regularly attending business meetings and helping with a wide variety of events. Earlier this year, Matt retired from a position with the City of Mesquite, but he hasn't slowed down. Recently, he has helped with the Lenten fish dinners, the Basketball Free Throw contest and fund raisers at the Farmers Branch Historical Park. And he also works for Mary Immaculate Church using his experience for the good of the parish. Matt also finds time to usher at the 5:00 p.m. Sunday Mass. Matt is a blessing to our council and our community, as are his wife, Michele, who works at Mary Immaculate School as the Athletic Director, and his two grown daughters who you may still see helping out at KC events. Congratulations to Matt, our Knight of the Month!
---
February 2017

Ramsey Ramirez

The Knight of the Month for February is Ramsey Ramirez. Ramsey joined our Council almost a year ago. He has helped with several activities such as Community fundraising events, providing transportation for bishops, praying at pro-life events, and helping with the membership committee. Ramsey's positive eager attitude is a blessing to the Council! We are happy to recognize Ramsey as our Knight of the Month for March and look forward to his good ideas in the future!
---
January 2017

Wisdom Ezeoha

The Knight of the Month for January is Wisdom Ezeoha. Wisdom has served in many different areas in the council since joining the Knights eight years ago. He makes most of the business meetings even though he has a very tight schedule servicing and selling used cars. He also finds time to move clothing and food donations from the collection boxes to a storage area, to usher at 7:30 Mass, and to teach Confirmation classes. Wisdom is a joyful person who has been blessed with many talents. He really engages his students about their faith and praises them enthusiastically for thoughtful answers. He shows a generous heart by helping people who need help with a car or other necessity. Wisdom has a passion for watching the Dallas Cowboys and for selling tamales – it's fun to be around him when he's doing either! Wisdom is a blessing to the Council and we are pleased to name him the Knight of the Month.
---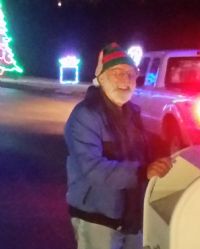 December 2016

Jim Onufrak

The Knight of the Month for December is Jim Onufrak. Jim joined the Knights in 1974 which makes him an Honorary Life Member -- but all that experience hasn't lessened Jim's zeal to help out! You can see Jim and his wife, Carol, at family dinners and many other Council events. Jim is a good example of a Knight who selflessly gives his time to a wide range of events including recently, Halloween in the Park, the Pancake Breakfast at the FB Rec Center, family dinners, and the Tour of Lights. Jim's willingness to help with whatever needs to be done is a great example of charity, the first principle of our order. We are proud to recognize Jim as our Knight of the Month for December.
---
November 2016

Mike Schmitt

The Knight of the Month for November is Mike Schmitt. Mike joined the Knights over six years ago, in October 2010, and has contributed to the Council as an officer and in many other roles. Mike initiated and continues to lead our Council's involvement with the DFW chapter of the Heroes on the Water (HOW) veterans assistance organization. In November, he organized a dinner for the DFW chapter of HOW. Mike frequently offers his culinary talents by helping with dinners or receptions at the hall. He also maintains our inventory of kitchen staples so key supplies are always there when needed. Mike and his wife, Susan, are also strong supporters of pro-life events, such as Life Chain and the Roe Memorial events in January. Fun fact: besides his involvement with the Knights, Mike also finds time to run a business restoring vintage license plates! We are proud to recognize Mike Schmitt as our Knight of the Month for November.
---
October 2016

John Hennessy

John Hennessy is the Knight of the Month for October. John joined the Knights in 2013 and currently serves as our Deputy Grand Knight and Program Director. Program Director, John led our Council through some very successful events in October, including the Fall Festival, our first 2-day Bluegrass Festival, and Halloween in the Park. John's careful planning was especially needed in the absence of a Community director. John also put in many hours, from set-up to clean-up, to make sure these events raised as much money as possible for charity. John and his family also participated in the Hike for Life this month. John's organization and dedication was a real blessing to our Council this busy past month – thank you, John!
---
September 2016

Ruben Camarillo

The Knight of the Month for September is Ruben Camarillo. Ruben joined the Knights of Columbus in 2011 and is one of the Council 5052 members who is also a member of Knights on Bikes. These are Knights who do the charitable work of the Order at events that involve motorcycle rides. Ruben is active in many of our council's program activities, including Heroes on the Water, events at the church, and fundraisers at the Farmers Branch Historical Park. He is an accomplished cook and helps prepare food at many family dinners hosted by the council. We are blessed to have Ruben as a member of our Council.
---
August 2016

Bob Mounger

Bob has been a Knight in our council for over three years and has served in multiple leadership positions. He has held the position of Recorder and currently serves as Church Director and Chancellor, which involves him in various areas of our council's program.
Bob is very devoted to the faith and is one of several brother Knights who regularly visit Jesus in the adoration chapel. Besides helping at numerous council events, Bob also serves in the volunteer patrol for the Dallas Police Department. Bob is an avid bike rider and has made biking treks of hundreds of miles, but that didn't stop him from taking the Polar Plunge earlier this year in support of Special Olympics.
Because of Bob's example of charity and service, we are proud to recognize Bob Mounger the Knight of the Month.

---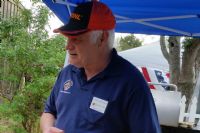 July 2016

John Catchings

The Knight of the Month is John Catchings. John has been a member of Council 5052 for many years. He has served as Grand Knight and is a member of 4th Degree Assembly 2144.
John is someone who serves in many ways. He acts as Membership Chairman and makes time to take new members to their degrees. He offered to serve as an at-large director for the Springlake Association. And he's not content to serve in name only – he attends meetings faithfully and offers insights and ideas. He also spent many hours helping coordinate the Independence Day fundraiser at the Farmers Branch Historical Park in July.
We appreciate all John does for the Council!

---
May 2016

Ignacio Salazar

Ignacio Salazar is a devoted Knight and workhorse. In the past few months he has done the Family dinners, provided food for an open meeting while being the go to person for the Annual Golf Tournament. For the golf tournament he has worked with the golf course to be sure all is taken care of, is a sponsor and found sponsors. All of this takes a lot of time and he is doing this while an architect at Pulte Homes. The golf tournament would not happen and the charity Operation Finally home would not be getting the money raised without his efforts.
---
April 2016

Vic Muse

Knight of the Month Vic Muse
Since I have been a Knight I have seen Vic at almost all business meetings and at special events. One of his passions has been the Seminarians. At almost every meeting Vic has something to say about the seminarians and our Councils commitment $5000 each year to fund the RSVP program. Vic is also passionate about the Montserrat's Men's Retreats and is constantly reminding us to go. Many of us get the "Our Lady's" Latest message from Medugorje that Vic emails out. Lastly Vic reminds us of the Wheel Chair Tournament and asks that we participate. Vic and his wife Margie are committed to their faith and are not afraid to let others know by their actions.

---
March 2016

Jarred Long

To prepare Lenten dinners for the 6 Fridays of Lent takes a lot of organization, patience, work and devotion. The members of the Holy Smokes cooking team did that his lent. They put out excellent dinners that brought in more diners each week than can be remembered for a long time. Congratulations to; Jarred Long, John Hennessey and Louis Walsdorf for being the collective Knights of the month.
---
February 2016

Paul Berling

Paul like many of our newer members has a very busy schedule with children in school his job, and the Knights. These activities often collide, however, when Paul is ourside guard and participate in as many of our activities as he can.
---
January 2016

Ramon Vargus

This Knight is one many of us see often especially when we need his help with projects at the church. Ramon Vargus works at Mary Immaculate. When we have activities at the church he is always there to help making sure that our needs are taken care of. When we need additional chairs and tables at the hall and have to borrow them from the church, Ramon is there moving and shoving stuff around and helping load the trucks so we get what we need. Then he does the reverse when it all is brought back. Thank you Ramon for your constant help.
---
December 2015

John Catchings

Knight of the month is John Catchings. John has been a Knight since 6/1/1980. Since I have been a Knight and Grand Knight John has always been ready to help me in any way he can. Many times our Council is asked to assist fellow Council members that are in need, I can always call on John to see if he can assist. John can be counted on to be at meetings and while he and I may not always agree we are always fellow Knights and friends. I believe that John is that way with all his fellow Knights. He and his wife Janet are always at the many events our Council has. Thank you both.
---
November 2015

Gene Johnson

The months of November and December are especially busy for all of us but especially for our directors. Gene is Director for Council and is responsible for many activates that involve council such as having food at the business meeting, in the Bar/lounge for home football games, open meetings as needed etc. Gene participates at most fund raising events and is active in a prison ministry visiting once a week a prison is east Texas. Gene is truly committed to helping others especially those whom we forget. Make sure you congratulate Gene when you see him.
---
October 2015

Tim Dougherty

Tim received his first degree on 4-26-2008 and his major degree on 1-11-2009. Tim is in his second year as Deputy Grand Knight and Programs Director. In 2013 he directed the Culture of Life. Tim is very active in the Pro Life movement and just last week got several sponsors for his Hike for Life. With all the events that this Council does it is hard to keep track of who helps, but a quick look around you will almost certainly see Tim involved. As a Council officer Tim is also an Association officer, during these meetings his suggestions and opinions are always well thought through. Tim, thank you for your commitment to the Knights and congratulations on being Knight of the Month.

---
September 2015

Louis Walsdorf

Louis was very helpful with the golf tournament, his advice and comments regarding what and how the event should be run helped make the first golf tournament successful. Louis also works hard in the Knight's kitchen at business meeting and family dinners. Thank you for your help Louis!
---
August 2015

Mike Verdiguel

Mike Verdiguel has been an active Knight for many years. A member of Mary Immaculate he sent his children to Mary Immaculate School and now has grandchildren there. Mike likes to work in the background but you see him working in the Kitchen, attending meetings and helping whenever asked. He volunteered to help at the golf tournament and could be seen sitting behind a tree on the 13th hole dodging balls while looking to see if anyone made the hole in one to win the car. Mike is a good, easy going Knight whose care for others is always visible. Thank you, Mike
---
July 2015

Roy Rabenaldt


Roy headed up the wheelchair drive and, as it turned out, he did most of the work; organizing, getting volunteers, making the presentation at all the masses, because the original presenter was called back to California. Over that one weekend the wheelchair drive at Mary Immaculate raised $7,500. This was the first time we had a wheelchair drive at MIC, the impressive amount raised was a tribute to the work Roy put in. There will be a lot of people who have wheelchairs because of Roy's efforts.

---
May 2015

Chris Vilfordi

Knight of the Month Christopher Vilfordi
Chris became a Knight on 8-6-13 and a 4th degree on 4-11-15. In his professional life he is a financial advisor at UBS. He has been on a number of boards and has worked with other nonprofits. In his first year, because of work and travel commitments, Chris did not have a lot of time to become actively involved with Knight events or meetings. However, Chris always made time when his experience, insight and advice was needed. In May of 2014 he was asked if he would be Treasurer and after much consideration he agreed. Being Treasurer of this Council is not easy because we use QuickBooks that has pasted through many volunteers who, in learning the program, left their legacy of errors, wrong entries etc. Just to enter a check can take a long time looking up the entry. Chris worked his way through a frustrating year with the help of Rob Happy and support of the Council officers. He has agreed to run for Treasurer for next year. His object this year is to streamline QuickBooks. When you see Chris be sure to say thank you.

---
April 2015

Bill Woster

It is a blessing that we have people in our council who are willing to share their talents and interests. Our Knight of the Month for April, Bill Woster, is one of these generous people. As most of you know, one of Bill's hobbies is photography. In April, Bill was at the Easter Vigil at Mary Immaculate taking pictures as many people received their sacraments of initiation. The next Saturday, he took pictures of Msgr. Andy and friends at Msgr's 50th Anniversary dinner. And the next day, he captured the highlights of Msgr Andy's Mass and Reception in the Mary Immaculate parish hall. Bill is generous with his time not only with photography, but with other efforts such as the Confirmation program, the Prayer Books that he helps distribute, and the KnightLife newsletter that he produces. We appreciate Bill for all his good work!
---
March 2015

Robert (Rob) Happe

Sometimes what you don't see is more important then what you do see. What I am referring to is this year's Lenten dinners. What you saw and tasted was the best Lenten dinners in recent memory. What you did not see was the long hours of preparations from putting together the menu's, going out to buy the ingredients, then showing up a little after noon on Fridays to begin the preparations. Despite some arching muscles and staying late till other volunteers finished cleaning up, Rob was congenial with the kitchen volunteers and to those who stopped in to thank the kitchen crew. Rob exemplifies what being a Knight is all about.
---
February 2015

Peter Groman

When Knights join our Council, we hope these men will develop into leaders to replenish the leadership of the older existing members, like me. Pete Groman is a great example of an emerging younger leader. He joined Council 5052 on October 7, 2014. About a month after joining, he approached Tim Dougherty and me with a suggestion for a new fund raiser. He has put together the "Guns and Grub Charity Shoot". You all can thank Peter by signing up.
---
January 2015

Gerry Manley

Gerry Manley is one of the newer Knights to join our Council and he has become active this year by volunteering to be the Youth Director. From personal experience I can tell you that along with Gerry's work and travel commitments, he is committed to have the events he is responsible for well-planned, very well organized and staffed. Two recent examples were the Candy Give away after Christmas masses and the youth basketball free throw. This year Gerry was able to encourage a larger participation in the free throw with several winners going on to participate in the higher levels of competition.
---
December 2014

Rodger Cramer

There was a lot of Ho-Ho-Ho ing during the month and our resident Santa did his share. Rodger Cramer was Santa at two events, the Christmas Family Dinner and the Farmers Branch tour of lights. For the Family dinner Roger had to dress up in a Santa suit that has been around since the original Santa had it. Roger took it in stride and made the children happy with his rendition of Santa. Bill Woster was there to take pictures. At the tour of lights Roger started dressing up at 5:30 and was ready to go before 6:00. The tour was not scheduled to start until 6:30 however because everyone was ready early the show started at 6:00. It was discovered that the second Santa suit did not have pants so Roger did not get a break and worked until after 10PM. He was cold and tired when he finished but had a good time making the other Knights and their children happy working with him and of course the many cars full of children that came through. Roger has come down with a cold, so keep him in your prayers.
---
October 2014

Jim Onufrak

Knight of the Month is Jim Onufrak. Jim has been a Knight since 1977 and is also a 4th degree. Going back in time, Jim worked the bingo nights for 20 years and was a member of a kitchen crew. Lately Jim has been attending meetings and working the events. Jim and his wife of 49 years have two children and 7 grandchildren.
---
September 2014

Bob Garza

Bob Garza exemplifies the four core principles of the Knights of Columbus – Charity, Unity, Fraternity and Patriotism. Bob helps those in need, a call he answers every day, as Chairman of the Advisory Council to Bea's Kids. The mission of Bea's Kids is to provide educational and personal development programs to children from low-income families so they will stay in school and break the cycle of poverty. Bob also works with senior citizens including his tenure as Board Chairman of Senior Adult Services Organization, which has merged into the organization now called Metrocrest Social Service.
Mary Immaculate can count on the support and encouragement of Bob as he works to make life better in our parish and in our community. We often see Bob at daily and Sunday masses as a Lector and Extraordinary Minister of Holy Communion. He is also on the Parish Finance Advisory Council and participates in Mary Immaculate ministries such as the Senior Adult Focus Group.
Bob is proud of his devotion to God and country, and believes in standing up for both. He served in the US Air Force and is a Viet Nam veteran, thank you Bob for your military service to our country. A retired governmental affairs executive of AT&T, Bob was elected to the City Council of Carrollton where he currently holds the position of Mayor Pro Tem.
Bob and his wife, Emily, have a daughter and son and four grandchildren.
As a member of the Knights of Columbus, we watch out for and take care of one another. We see Bob quietly setting a fine example of the Knight's core value of fraternity every day and so we are honored to recognize our brother Knight, Bob Garza, as September 2014 Council 5052 Knight of the Month.

---
August 2014

Wisdom Ezeoha

We are pleased to recognize Wisdom Ezeoha as the Knight of the Month for September. Wisdom is a great example of someone who gives joyously in many different areas. During the school year, Wisdom has helped with the Confirmation preparation classes. His spirited way of teaching and his enthusiasm for the faith is contagious. Because Wisdom is highly educated, especially in math and science, he also offers his students insights about these subjects. He faithfully attends Mass and helps coordinate the monthly 24-hour adoration in the chapel. With the Knights of Columbus, he gets involved with many activities such as tamale sales, community events, and distributing Baby Banks. Listening to Wisdom talk about his family of origin and his nieces and nephews makes you realize how important God is in all areas of his life. Thank you, Wisdom, for being a light to those around you
---
July 2014

Ignacio Salazar

During the month of July, Ignacio worked hard putting together the preliminary parts of the Golf Tournament he suggested the Council have.
He talked to different golf club managers to get the best price. Ignacio made a Power Point presentation so we would understand what it is going to take to bring this event together and he made an estimate of what could be generated for a charity. He really raised the bar in planning our charity events.
Ignacio also arranged the speakers for the last open meeting and donated two gift certificates to Babes, plus a birthday cake for July birthdays.
Thank you for your work.
---
June 2014

Ruben Camarillo

Ruben joined the Knights of Columbus and our council in 2011. When Mike Schmitt found out Ruben had experience working in a barbeque restaurant chain, he quickly recruited him to work in the kitchen. He can usually be found around the ovens and the fryers during the Lenten dinners. He is a regular fixture at the Mothers Day brunches. That is not where it stops. He loves our outings to serve lunches to the Hero's on the Water veterans. He helps out at nearly all our functions at the Farmers Branch Historical Park and has served this past year as an outside guard. Ruben has a quiet and unassuming personality and a contagious smile. Please help us congratulate Ruben Camarillo as Knight of the month for June 2014.
---
May 2014

Cliff Starnes

The Knight of the month for May is Past Grand Knight Cliff Starnes.
Cliff wears many hats in our council and is a driving force in making our council excel. He along with Bob Langer heads up our fundraisers through the City of Farmers Branch and the historical park events for the 4th of July, Halloween and the Christmas festivities held in December. In addition he has led a fundraiser for the past three years with Chase Bank and heads up the Tamale sales at Mary Immaculate. In addition to being a 2nd year trustee, he has also served as our membership director this year. In this capacity he has been instrumental in helping our council surpass its membership goal this year. It can be a demanding job and requires someone with a positive attitude and someone who is extremely persistent. Cliff fits this role to a tee. His activities don't just stop with the Knights, Cliff has also taught ESL at Mary Immaculate for a number of years, operates a housing rental business and is very active in the local community. Please congratulate Cliff Starnes as Knight of the Month.

---
April 2014

Bill Woster

The Knight of the Month for April 2014 is Bill Woster. Recognition for the work Bill does for our council and for Mary Immaculate and the local community is long overdue. Since joining our council in 2011 Bill has contributed greatly to our success. In addition to printing a member's directory, he has formatted and printed hundreds of prayer books entitled "Treasury of Prayers" with credit given to our council. Most of the recipients have been the youth of our parish through the confirmation and youth ministries, but many have been distributed to those going through RCIA and newcomers to our parish as well. He has also printed them in Spanish. In January Bill assumed the role of publisher of our monthly newsletter; Knight Life. He has done a fantastic job with this because of his experience and expertise. He is an accomplished photographer and could be found at the Easter Vigil mass taking pictures of all those who were welcomed into the Church. Please join me in congratulating Bill Woster as Knight of the Month.
---
March 2014

J R Sanchez

Knight of the Month for March 2014
The Knight of the Month for March 2014 is J R Sanchez. J R joined the Knights and council 5052 in November of 2010 and has been a valuable addition from the very first day he came to us. He has served in several officer and program director positions and is the current Warden. He works for FedEx office and has helped us with several beautiful posters advertising some of our past brunches. J R balances his career with time for his wife Diane and their son Jacob and still manages to volunteer on the serving line at one of our dinners or working concessions at the Farmers Branch Historical Park. There are not many activities he has not been able to participate in. He is very conscientious and only accepts an assignment when he knows he can give it his best. If he is unable to do something he will let you know right away. He is very valuable as an officer and always has great ideas and input when a decision needs to be made. Next time you see J R, be sure to congratulate him as Knight of the Month for March.

---
February 2014

Bob Finch

The Knight of the Month for February 2014 is Bob Finch. As you already know Bob serves as the Deputy Grand Knight of council 5052 as well as secretary of Springlake association. His biggest contribution to the council though lies in his acceptance of the role of Service Program Director. His duties encompass the coordination of almost all of the activities and events that are planned and executed by the council. He works with the six directors of the council, community, culture of life, church, youth and family directors make sure that everything is planned, budgeted and organized to come off as smoothly as possible. It is a never ending task and Bob has done very well in this position. He is always ready with new ideas such as the Mother Hubbard Ball and the Christmas Basket distribution. He is ready to assist where needed. He has substituted for the Grand Knight on several occasions. I am always confident that if I have to miss an event that Bob will take up the slack and never miss a beat. Please help me recognize Brother Bob Finch as Knight of the Month for February.
---
January 2014

John Hennessey

The Knight of the Month for January 2014 is John Hennessey. John joined the Knights and our council last August. He almost immediately rolled up his sleeves and started to volunteer. He has helped out at most of the activities at the Farmers Branch historical park and has attended many of our business meetings and family dinners. John is an operations manager for a supermarket chain serving the metroplex and has many good ideas on how to make our kitchen function better. He attends mass daily and distributes the Eucharist at the 8:00 AM mass during the week. At last week's Bishops Pro Life Mass and March, John served as an Usher directing many of the 6,500 attendees to their seats and helping them get to and from Holy Communion. John is quiet and unassuming and very positive. He is a lot of fun to be with. Please congratulate him as Knight of the Month for January next time you see him.
---
December 2013

Dr Rudy Tovar

The Knight of the Month for December is Doctor Rudy Tovar. Rudy joined the Knights and council 5052 in 2010 and has contributed to the success of our council in many different ways. He has a very sucessful OBGYN practice in Lewisville and as a result works many hours during the day and at night. He has still found time to act as our Church Activities Director for the third straight year. He can be seen putting up booths at the Mary Immaculate Fall Festival and working the concessions at the Historical Park and at the Festival as well. He is never afraid to help in any way whether it is helping paint the rectory or help out at family dinner. Rudy's greatest love though is Mary Immaculate Church and School. He has helped our council find new ways to contribute our time, talents and treasure there as well. This year he has spearheaded an effort to raise funds for a renovation of the School library and Parish meeting room by giving the council an opportunity to providing matching funds as other organizations and individual donors make contributions toward this effort. Rudy is very low key and does not like the limelight, but I hope you will join us in celebrating Rudy as Knight of the month for December.
---
November 2013

Robert Finch Jr

The Knight of the Month for November is Robert Finch Jr. Robert recently joined the council in October and has been a great addition to us almost immediately. He managed the clean up of pots, pans and dishes in the kitchen at the recent Mother Hubbard's Ball. Without his help we would probably still be trying to clean up for the approximately 250 attendees of that event. He has joined us for Cowboy games and is looking for more ways to be involved in the council. He is not stranger to the restaurant business. He managed in several area restaurants including Uncle Julio's. For over 20 years he sold packaging supplies and is now in the construction and remodeling business.
He also volunteered with the DMA for 7 years. He brings a very positive attitude and is a lot of fun to be around. Please join us in celebrating Robert as Knight of the month for November.

---
October 2013

Paul Even

The Knight of the month for October is Paul Even. Fortunately we have seen a lot more of Paul the last few months. In addition to attending some of the business meetings, he has been a great help in several projects during October. He spent the day before the Mary Immaculate Fall festival helping to assemble the tents on the parking lot. This turned out to be quite a task since not all the poles seemed to match up well. Although Paul's background is accounting you would think he was an engineer the way he methodically sorted things out. This week he was at the Chase Bank charity fair fundraiser helping serve condiments during lunch. He has been a Knight for 24 years. Paul is also active in the University of Dallas Serra Club. He is coordinating monthly meetings at Mary Immaculate with diocesan vocations office for young women discerning vocations to the Religious Life. He always has a smile to give and a positive attitude. The next time you see Paul please congratulate him.
---
September 2013

Tom Musso

The Knight of the month for September is Tom Musso. Tom is sometimes known as the blood man around Mary Immaculate and council 5052. For many years Tom has taken responsibility for the blood drives at Mary Immaculate and many parishioners have benefited from the Mary Immaculate account over the years. It is a thankless task but Tom keeps them going year after year with less help for various reasons, but many have to do with privacy and safety issues. His dry humor is appreciated and brings out the best in those who know and respect him. Another ministry Tom is dedicated to is the RCIA program at Mary Immaculate. He has been a member of that team and has helped to bring many new converts to the faith. Please help me congratulate Tom Musso as Knight of the Month for September.
---
August 2013

Jim Swindell

The Knight of the month for August is Jim Swindell. Jim joined Council 5052 in 2010 and joined in almost immediately. He has helped in numerous ways from concessions in the Farmer Branch Park to family dinners as well as contributing his expertise as a business management consultant to help nail down some of our efforts to improve the management of our hall. He is a charter member of the Cajun Crewe cooking team.
Jim and Barry Folse came up with the idea to start a community home improvement effort that has become the Helping Hands committee. This group of volunteers has given much needed assistance to many needy families in our area. Jim makes himself available whenever possible in any area and possesses a welcoming smile and a great attitude. Join me in celebrating Jim Swindell as Knight of the month for August.