Join Catholic men just like you striving to strengthen their faith, their families, and their communities as members of the Knights of Columbus. Every Knight makes a difference. Each man brings a unique story, a particular set of skills, and a heart that is ready to serve.
We invite you to take this exciting step and join us today. It's an opportunity that could define your year and change your life.
---
CLICK HERE for Council Officer Training
---
INTO THE BREACH
State Council Officers have begun a monthly viewing
of the Into The Breach program. Ask your District Deputy
how YOUR Council can do the same.
---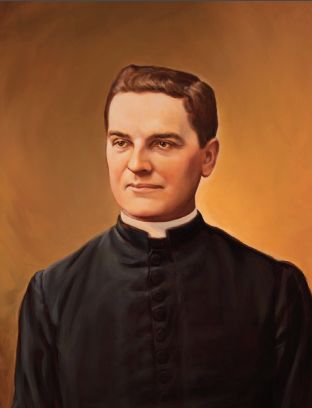 ---
Oklahoma Councils - The Pro-Life Billboard Campaign
Needs Your Help to Get the Message Out!
---
---
Meet Jon! Help Us Help Him and All the residents at The Center Of Family Love.
---
Be Sure To Like Us On Facebook and Follow us on Twitter!

Already a Knight? Join our Facebook Group
4th Degree Knight? Join our Facebook Group
Have Some Information or See Some Needed Changes? Contact the Webmaster!
---
Need to Update Your Information for the State Directory?
State Officers/DDs/Directors/Chairman Click Here!
Council & Assembly Officers Click Here!