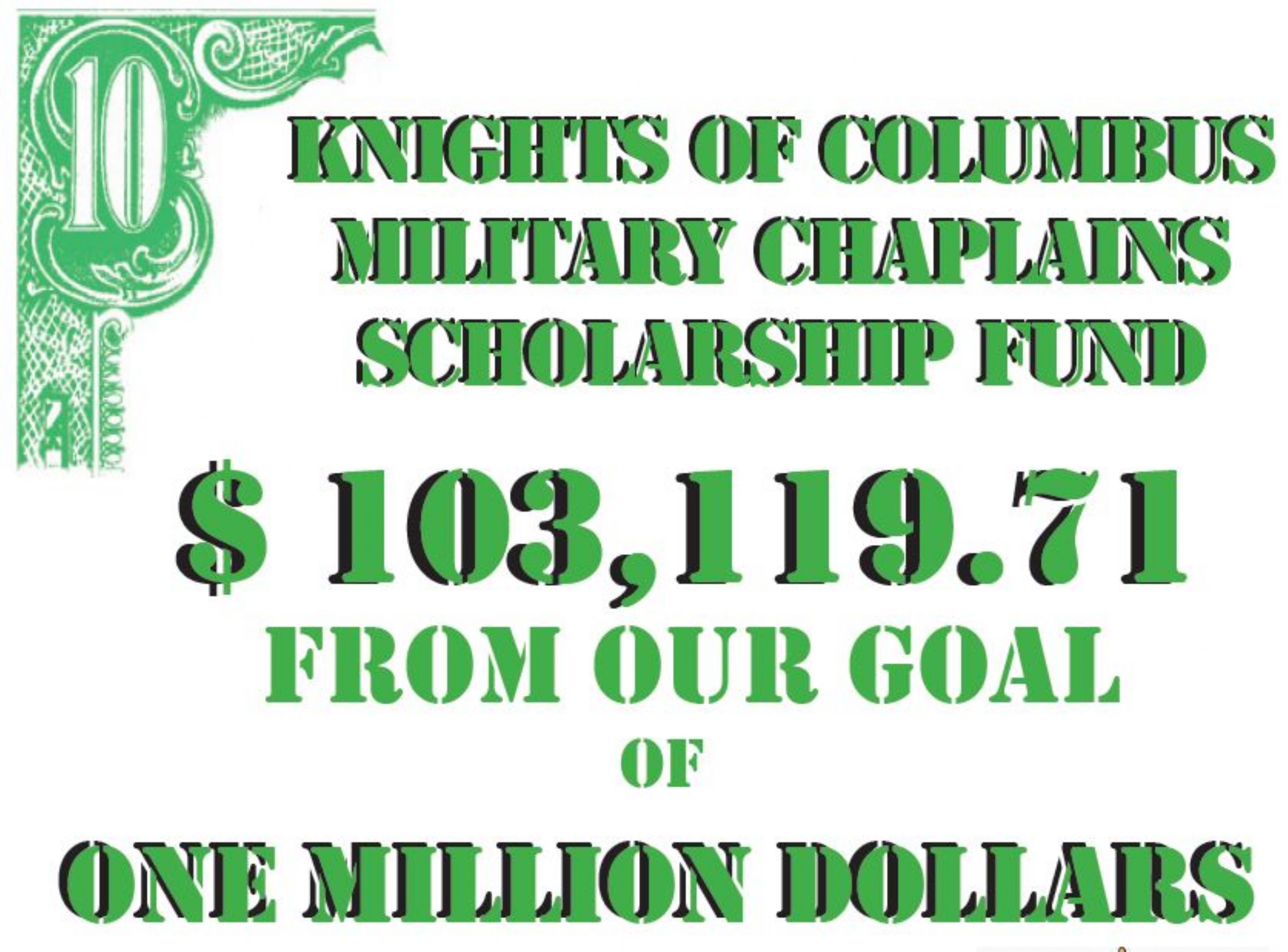 Wisconsin State Council Military Chaplain Scholarship Fund Flyer
What a tribute to the generosity of our State Councils and the Brother Knights who have so selflessly given to such an important and necessary cause.
At this time, we are a mere $103,119.71 from our Order~s goal of one million Dollars. With your dedication and support, we will reach that goal by the end of this fraternal year.
Make donations to Wisconsin State Council memo line: Military Chaplains Scholarship Fund
Learn more at www.kofc.org