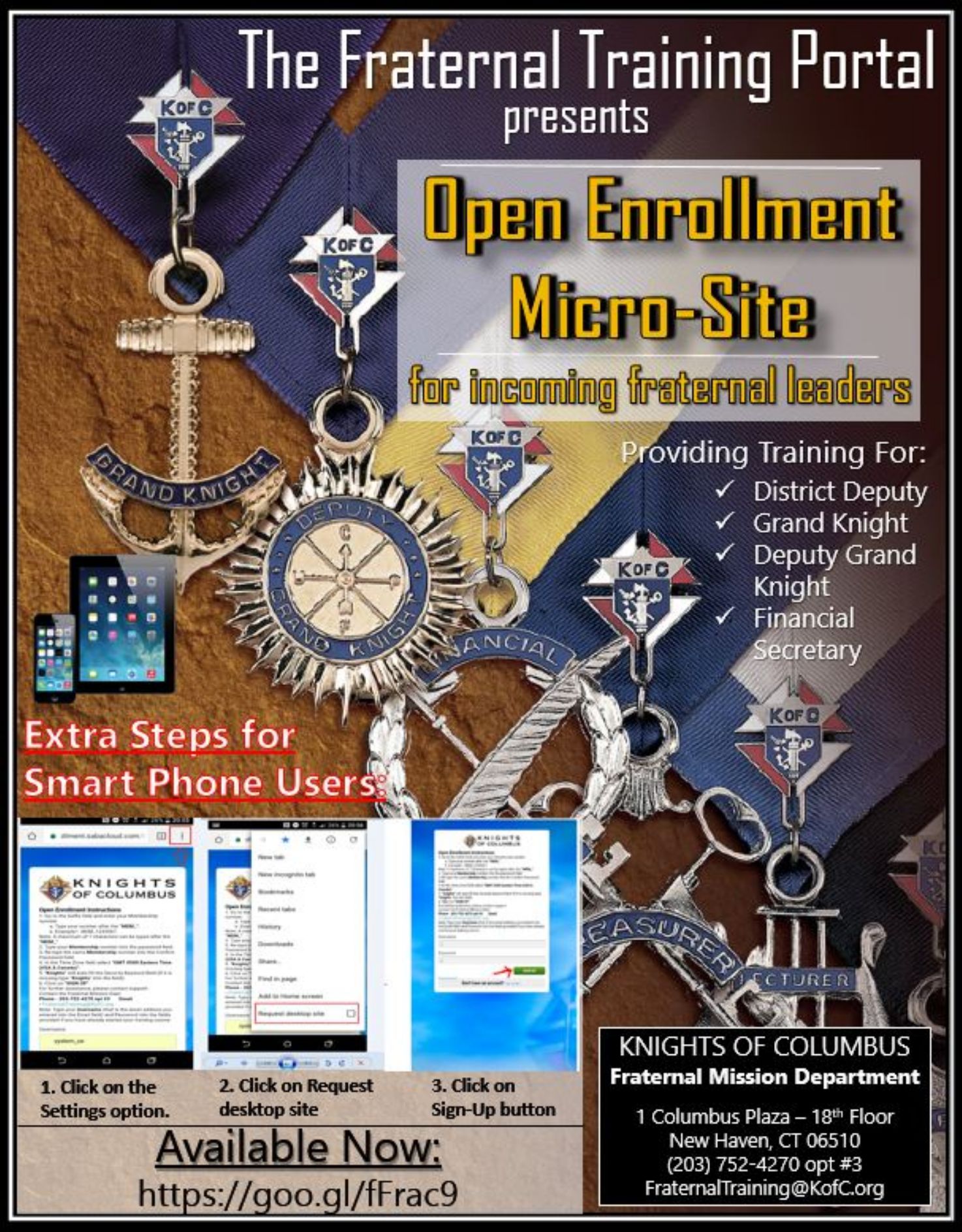 OPEN ENROLLMENT TRAINING FLYER CLICK HERE
Dear Brother State Officers, District Deputies, Program Directors and Council Grand Knights & Financial Secretaries,
This "Portal Training" Site was presented to us during our recent State Deputies in New Haven a couple days ago. It was strongly emphasized to encourage all members in some sort of leadership role to access this site and take the particular subject(s) that are applicable or suggested for your position.
It is extremely important that District Deputies enroll and do their particular areas.
As State Deputy, I will be enrolling and completing or at least reviewing several of these sessions in order to be able to speak to or about them if necessary. I encourage everyone to take your particular sections and at least review a few others.
Vivat Jesus, Fraternally yours, Francis Mohr, State Deputy