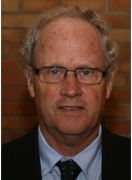 Culture of Life Report
The Annual March for Life, in support of the Unborn and Life from conception to natural death, will be held in Regina on Thursday, May 9, 2019.
The following is the day's scheduled activities:
10:00 a.m. Mass at Holy Rosary Cathedral (13th Ave. & Garnet St.)

11:00 a.m. Dedication to the Unborn at Holy Rosary Cathedral

11:15 – 1:00 p.m. Registration at Holy Rosary Cathedral Hall

12:30 a.m. Prayer & Rally at Holy Rosary Cathedral Hall

1:00 p.m. March from Holy Rosary Cathedral to Sask. Legislature

2:00 p.m. Prayer, Program & Group Picture at Sask. Legislature

2:30 p.m. Silent Witness on Albert Street

3:30 p.m. Prayer & wrap-up at Sask. Legislature
If requiring further information, please contact the SPLA Office (306-352-3480) If wishing to or requiring to sit during the activities on the Legislative Grounds, you are asked to please bring your own chairs.
The Saskatchewan State Knights of Columbus do provide a subsidy for all buses and 15 passenger vans, obtained through local Knights of Columbus Councils that are being utilized to transport people to attend the March for Life. If you are intent on travelling by this mode of transportation, please contact the Culture of Life couple either by e-mail: g.wiegers@sasktel.net or telephone 306-342-0033.
A reminder on the Campaign for Conscience Protection letters; for those Brother Knights of Columbus who have received letters from a Parish or Church Group and still have these letters in your possession, please ensure you drop these off, at the earliest opportunity, at your Diocese Office or bring these to Convention to be given to the State Culture of Life Director.
May the Spirit and Light of the Easter Season be upon each of you, your wives and family members!