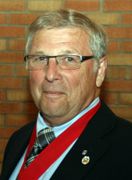 Click here to download latest file
Brother Knights:
Faith In Action Program Model
Completing Faith in Action's Year-End Forms - Council deadlines for Faith In Action programs and Columbian Award requirements is June 30. I have copied, for your information, from page 5 of the latest Knightline, the steps to filling out the required year-end forms.
Five Steps to Completing Your Year-End Forms
Follow these five steps to understand which forms are needed.
Learn more about Faith In Action at www.kofc.org/faithinaction.

To find up-to-date information about all Faith In Action programs, general announcements and form updates, check out the website at www.kofc.org/faithinaction.

The link for Building the Domestic Church: The Family Fully Alive is https://www.kofc.org/un/en/domestic-church/
Supreme Forms - Please Submit These Important Annual Forms:
Building the Domestic Church: The Family Fully Alive
The Catholic family has the same mission as the Church - to pray together and build each other up in the faith. Supreme website www.kofc.org/domestic-church has many ideas on how to grow your faith as a family. Project ideas that your council can use to promote fraternity among its members and possibly attract new families to the Knights of Columbus.
Upcoming State Events
Our Lady Help of Persecuted Christians Prayer Program - started January 7, 2019 and continues until May 7, 2019

A Special Evening - The Loving Renewal of Marriage - Saskatoon - May 4, 2019

Provincial March for Life - Regina - May 9, 2019

State Golf - Redvers - June 21-22, 2019

Clergy Sports Day - Muenster - July 22-23, 2019

Millennium Pro-Life Cross Pilgrimage - Aberdeen - August 25, 2019

Charity Appeal - Denzil - November 2, 2019

For more information on these events, please visit www.kofcsask.com
Regularly meet with your pastor to discuss Faith In Action programs.
Thank you for all you do for the Knights.
If you have any questions about the new "Faith in Action" programs, please feel free to contact me.
Vivat Jesus
Eugene Achtemichuk
State General Program Director