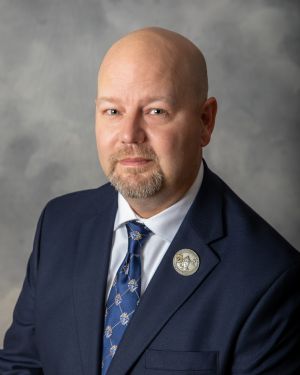 Dear Brother Knights,
As we begin a new Columbian Year I wish to begin by extending a token of gratitude to our Immediate Past State Deputy, Eugene "Gene" Dzielak. It has been my pleasure to serve along side him these passed several years. Gene is a true friend and mentor. This past year was a true challenge for all of us, and Gene led with energy and enthusiasm throughout.
The "Time is Now!" to look towards our future. I challenge each Council, Officer and Director to reevaluate your programs. How can you take the successes of what worked during the pandemic and pair them with what you have been successful with in the past. Do not just go back to normal. Let's make our Faith in Action programs have an effective impact on who you serve and who you are. IPSD, Gene, asked the question, "What will be your legacy?" Take the time to Listen to the needs of your parish or parishes, pastor(s), community, and the needs of your members and their families. Engage with them, And React by doing something that really does make an impactful difference for a lasting legacy you are proud to be a part. There is not time to procrastinate. Brainstorming is a great tool, but actions speak volumes. The time is Now. L.E.A.R.N. (Listen.Engage.And.React.Now)
My goal is to work with the strength of all our leaders. Each of us has a role. We cannot go alone. Unity is key and we need everyone's support and enthusiasm to take on this "New Normal." Councils helping Councils, District Deputies encouraging and attending to Council needs, Districts helping Districts, State Officers providing answers, training and support, Insurance Agents providing families with security: This will be our motto of fraternity this year as we continue to "Leave No Neighbor Behind," likewise as expressed by Supreme Knight Patrick Kelly, we will "Leave No Brother Behind."
I am excited to see what the new normal is for the jurisdiction of Delaware. I am honored to serve and lead Delaware through the next Columbian Year. With your council's support and an open mind. We are stronger together and the "Time is Now" to get back to doing the great things that make the Knights of Columbus who we are.by our faith in God and the strength of the most Holy Eucharist.
Vivat Jesus!
Rick Johnson, State Deputy