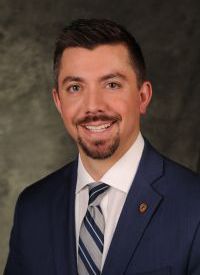 Nate Raso has been a member of the Knights of Columbus since July of 2008. He was compelled to join the organization after learning about the staggering amount of community service hours logged and the money given to charities worldwide in the name of the Church.
Shortly after joining the Order, Nate was visited by a Knights Field Agent who introduced him to the vision of Father Michael McGivney: each Knight could simultaneously support the Catholic faith while supporting his family through the insurance program. This made so much sense to him, as it does to countless other Knights, and from that moment, Nate felt a call to begin his own ministry to support Catholic families.
As God would have it, a situation presented itself where Nate could walk away from a thriving business that he had started three years earlier. Nate, not being a person to let good fortune close its door, was immediately compelled to commit his time fully to his Church and his Catholic brethren and thus began his work as a Knights of Columbus Field Agent. He hopes that the many Catholic families of Arizona that he has been entrusted with will be more financially secure through his hard work and persistence, through the blessings of the Lord, and through the guidance of Fr. McGivney.
Nate is a graduate of Judge Memorial Catholic High School in SLC, UT and has a B.S. of Economics from the University of Utah. He has a beautiful wife, Angelina, and three lovely children, Quiana, Mathew and Noah, and the family lives in Ahwatukee, AZ.
When members work with Nate to manage their financial security, they experience knowledge, professionalism and a genuine concern for the welfare of the K of C family.