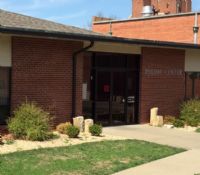 SK John J Catron, Jr is the Event Chairman for this event


Council 15126 degree team will host an Admissions Degree on Tuesday, May 7th beginning at 6:30 PM in the St Francis Xavier Parish Center building. Candidates are asked to be present 30 minutes prior to the start of the ceremony to complete the necessary preparation, paperwork and proof of dues payment to their own Council Financial Secretary.
Contact GK John Catron at Cell: 816-558-2695 or email him at: yogi.dad2016@gmail.com if you have candidates who wish to participate in the Admissions Degree on that date.
Complete registration includes a complete degree kit presented by a council officer to the host council registrar. A complete kit consist of the following: completed form 100, KofC Rosary, KofC lapel pin, "These Men They Call Knights" booklet, completed Membership Card. The Candidate's form 100 will be returned to the council officer once registration is complete and the Candidate's council will be responsible for submitting it to the Supreme Council.

If you have a Catholic friend or family member who might be interested in joining the Knights of Columbus, please invite him to join by contacting your Membership Director and/or Grand Knight to arrange a meeting with him as soon as possible. As a fellow Brother, please make every effort to attend and support the candidates who will join our brotherhood at this time.