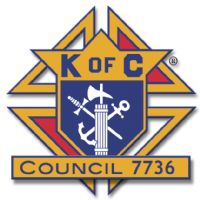 Thomas Scott is the Event Chairman for this event




Form 100 - Application for Membership


Welcome to the Knights of Columbus Council 7736!

To join our Council, please open the attached PDF FORM 100 and fill out ONLY THE FIRST PAGE. Fill out as much as you can. Print and sign the first page of the document.

Contact Tom Scott via the "E-MAIL ME" button next to his name above to get together and go over the Form and get your First Degree ceremony scheduled!

Learn more about the life of our founder, the Venerable Father Michael J. McGivney here.