KNIGHTS OF THE MONTH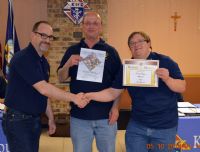 May 2019
Daniel Marquis

For his work in helping sell tickets and many other things from our pancake breakfast. Congratulations Daniel. All this work done before he became and official 1st degree knight.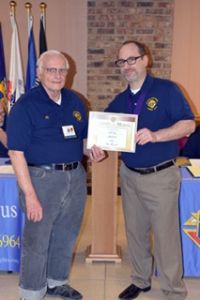 April 2019
Al Goy

For a Past Faithful Navigator, Past Grand Knight, current involved knight. And he just nominated us for Volunteer of the year for Schaumburg. Thanks Sir Al.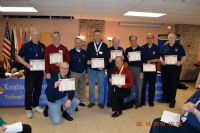 March 2019
St. Pat's party Committee

For their tireless work in organizing, getting prizes, entertainment and volunteers, the committee is the Knight of the month. One of the things we do best is work together. Jerry Bromley, Craig Smith, Joe Tuccori, Pete Munnich, Mike Sulentic, Tony Colucci, Pete Stressino, Bill Gullik, Vince Wroblewski & Bill Clark.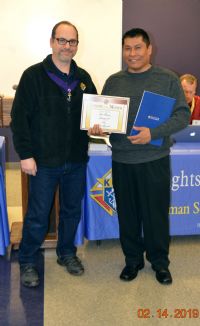 February 2019
Victor Martinez

This is how you become a knight. You show up to our pancake breakfast, spend 6 hours helping and the following week you become a knight. We are honored to have you with us Victor. Keep working.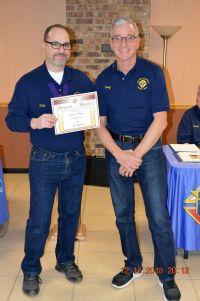 December 2018
Greg Bertagna

For stepping in for several months as lecturer for the good of the order. And always being at many of the events ready to serve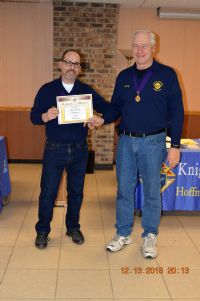 December 2018
Jerry Bromley

Our Deputy Grand Knight, co chaired the kids christmas party and brought life and the true meaning of Christmas to the event as well with his co chair Jails
November 2018
Pierre Zermatten

Space limits our thank you and congratulations for this knight of the month. Pierre is there to help with honor guards, recruitment and most importantly providing insurance. He helps members to meet their pre-needs and then being with loved ones throughout the disbursement of funds after the unfortunate happens. We are very honored and pleased to have Pierre as part of our council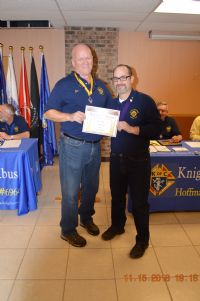 November 2018
Jim Elder

For his work behind the scenes and Updating the look of our council and our marketing to the community and the web.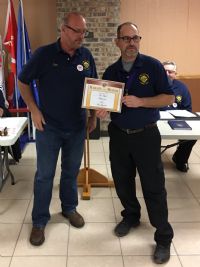 October 2018
Tim Figiel

Tim Figiel, what does he not do! He helps with friendship village and their events. He is our community director and all around community activity guy. Thanks Tim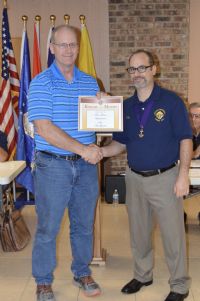 September 2018
Kevin Thomas

Is this an accumulation award for all he has done for our council? No it is for his excellent effort in putting together a great knights family picnic and saving some money also. Thank you Sir Knight.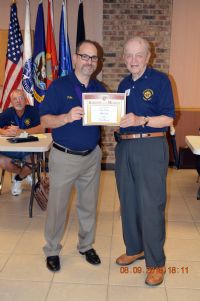 August 2018
Tony Colucci

For his work on the pre sales for the ID drive, Tony tirelessly worked with many business in the area to place tootsie rolls in their offices with a donation from the business. Our maiden voyage to selling in a corporate setting, Tony has helped us set the bar high for sales. Way to go brother knight. Well done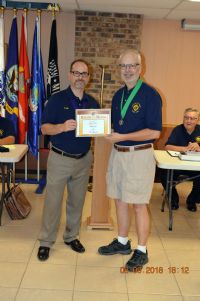 August 2018
Joe Tucorri

What an amazing Past Grand Knight. Always willing to lend a hand, and many times he runs events. For instance, our 200 raffle. This year Joe went to every Mass and sold tickets. He is dedicates and always serving the community. What an example to the brotherhood. Congratulations Sir Knight.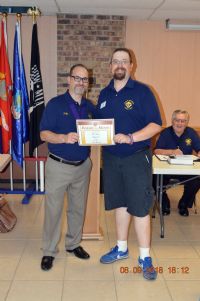 August 2018
Pete Skinder

For his work in, wait there are so many things he does how do we award him? For his work in coordinating social night, the presidency of the Knights of the Sword, as commander for our fourth degree honor and color guard and so much more. Thank you worthy Sir Knight.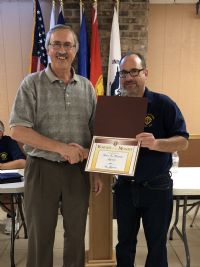 July 2018
Tom Van Havermaet

Tom V. First our financial secretary. And he also organized the dine to donate for three councils at Lou Malnati's. He then organized the trip to FMSC to pack food. We packed 157 cases of food which will feed 94 kids for a year. The donation we made from our dine to donate paid for 4954 packs of food. Well done brother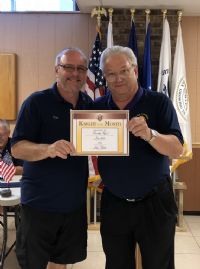 June 2018
Tim Figiel

Have some need in our community, you are likely to see Tim attending to it. A frequent volunteer at Knights events and also working the food pantry. Tim is akways there to help those in need.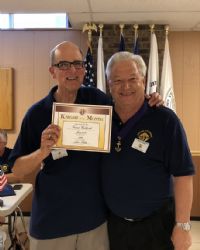 June 2018
Vince Wroblewski

Vince has been a frequent donor and a long time organizer of several blood drives throughout the year. For this and so many more thing, congratulations Vince.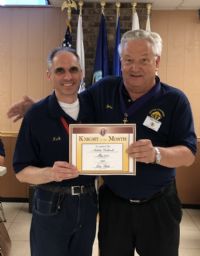 May 2018
Nick Calderola

For his tireless protection of our door, the 50/50 raffle and passing the bucket which he does so well. A job well done for the year Sir knight.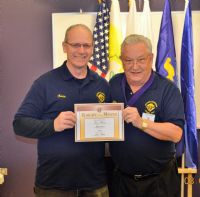 March 2018
Sir Kevin Thomas

For all Kevin does for membership and as a good steward of the flag collection! He is our March Knight of the month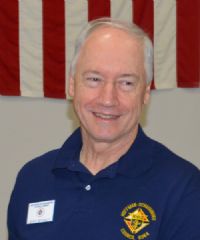 October 2016
Jerry Bromley

For his work on the Dine to Donate Programs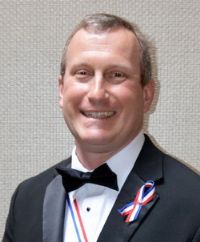 September 2016
Pete Stresino

Co-Winner for his work at the September Fest Water booth.
September 2016
Joe Tuccori

Co-Winner For his work at the September Fest Water booth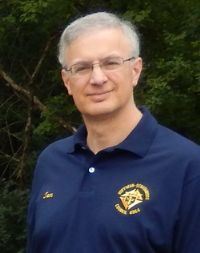 August 2016
Tom Senese

For his work chairing the Ways and Means Committee
July 2016
Voting for Knight of the Month. Coming soon!

Check the "Recognition" link on the left!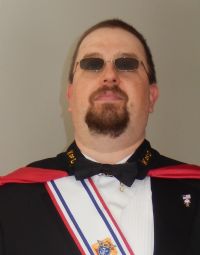 July 2016
Pete Skinder

Organized the patriotic pins and wristband giveaway at churches, and the family night parties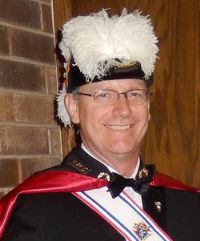 June 2016
Kevin Thomas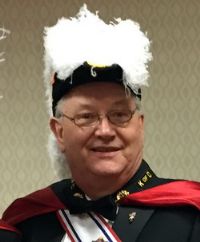 June 2016
John Vlnka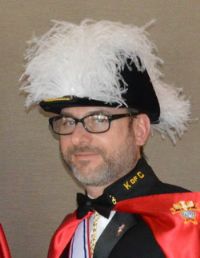 May 2016
Pete Munnich

Excellent effort coordinating the St. Patrick's Day party/fundraiser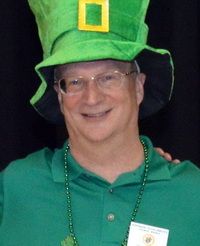 May 2016
Craig Smith

Excellent effort coordinating the St. Patrick's Day party/fundraiser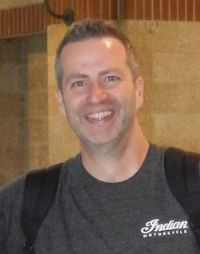 May 2016
Brian Parziale

Excellent effort coordinating the St. Patrick's Day party/fundraiser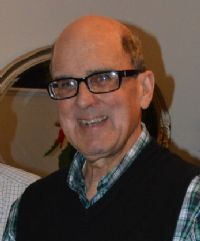 May 2016
Vince Wroblewski

Excellent effort coordinating the St. Patrick's Day party/fundraiser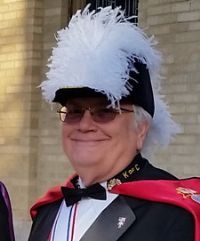 April 2016
Dick Lambke

Many council contributions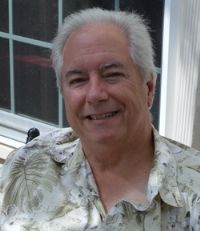 January 2016
Jim Manfre


FAMILIES OF THE MONTH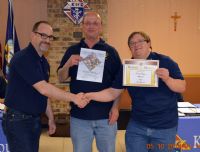 May 2019
Marquis

The family that works together grows in faith together. Don, Sally & Daniel are our family of the month for their tireless work at the pancake breakfast.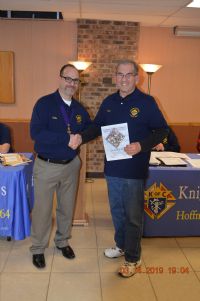 March 2019
Blum

Shirley & Leon Blum for their consistent work at church of the Holy Spirit and their help at the knights events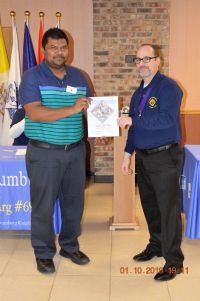 December 2018
Babu

Julie and Jails who ran and revived the Kids Christmas party. Stepped in and made this an event to remember. A great success with their attention to detail and knowing how to make kids get into the spirit.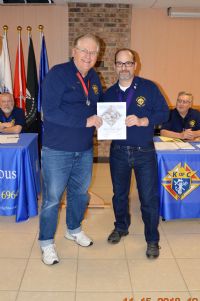 November 2018
Kutylo

Congratulations and thanks to Charlene and Paul Kutylo. Through the efforts of going out of their way to help a handicap woman at their church get around and function after the loss of her husband we say thank you from all the brother nights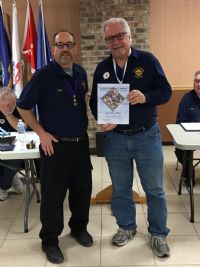 October 2018
Joyce & Jim Manfre

For their work in organizing and pulling off a great Id Drive this year, and for a great administrative location with refreshments and the famous chili, we honor them with family of the month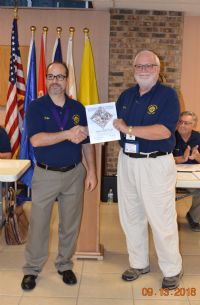 September 2018
Holly & Dick Lambke

When we need someone to take extra effort to support a brother knight, call the Lambke family. Brother Joe Pruetting needed help getting to the airport for his flight to his new home in California. Thanks to Holly & Dick for taking such good care of him.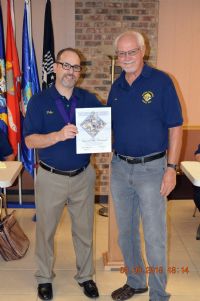 August 2018
Helga & Gene Niewiadomski

Find an event that Helga and Gene are at and see if they do not do everything they can to make people feel welcome and happy. Gene also is our 4th degree District Marshall. We are proud to have him in our council.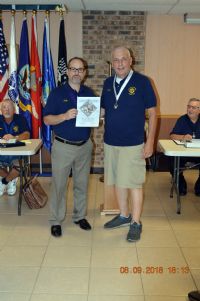 August 2018
Sertich Family

For the last year, Dave served us for the good of the order. This July, he brought out his family to lead us in the parade. His grandkids carried the banner the entire parade and really showed us that being a knight is more than the man. It is about the entire family involvement. Thank you Dave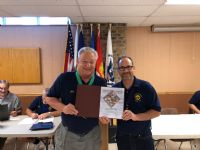 July 2018
Joyce & John Vlnka

Joyce & John Vlnka. What else can we say. He takes pictures, gives support and is always there. Joyce on the other side. She is lovely and inspiring. Congratulations on being selected family of the month.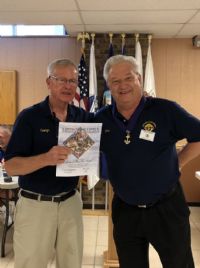 June 2018
Mary Ann & George Noonan

For their co chairing of our blood drives, and for Mary Ann's assistance as our registered. Nurse for the event, congratulations.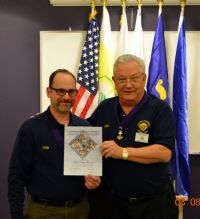 March 2018
Patty & Pete Munnich

Pick an event. Now try and see if the Munnich's are there! Pete as deputy grand knight, and Patty as the outgoing and always helping person. They are so deserving.