KNIGHTS OF THE MONTH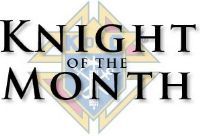 January 2019


Awarded the the Knight that demonstrates continuous and unselfish Fraternal and Charitable works and a true commitment to the Knight of Columbus and our Council.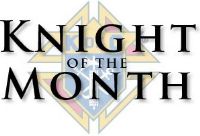 October 2016
SK Ronald J. Matella

Ron has been given this honor in recognition of all his hard work, long hours and dedication in organizing our very successful September Annual Fund Raiser to Support Persons with Intellectual Disabilities This is no easy task! He begins in April every year working with State Council, the village of Mount Prospect and Store Mangers. He calls each Member in some cases several times to get to get staffing set up for the local businesses and the intersections. SK Dennis E. Gawlik Grand Knight He is a credit to our Council and our Organization and is an example for other Chairman to follow!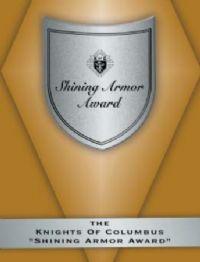 June 2016
SK Daniel G. Burkhard

Was awarded the Shining Armor Award for his service to the Order with distinction during his first year of membership. The "Shining Armor Award" is given to those men that exemplify what a true Knight of Columbus is. To qualify for the "Shining Armor Award" a new Knights must during their first year of membership: • Be involved in at least 3 council service programs. • Attend at least 3 council business meetings. • Receive their Second and Third degrees. • Meet with their council's insurance representative. • Recruit at least one new member. The concept of the "Shining Armor Award" program is to get new members active in the many facets of the Knights of Columbus as early as possible and assist in maintaining that activity and also honor them as a valued member of your council SK John Fannon Grand Knight