KNIGHTS OF THE MONTH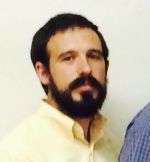 January 2017
Liam De Los Reyes

Liam showed great personal initiative along with a few other brother Knights to establish a parish round table at St. Joseph parish, one of the largest and most vibrant parishes we support. This initiative will surely pay future dividends as we recruit new members and continue the Order's service and dedication to building the Church.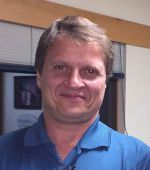 October 2016
Thomas Kramer

Tom has proven himself to be the "go to" guy for Council 553. He participates in virtually every council activity - either providing manpower or transportation by hauling chairs, the council grill, or supplies for an off-site event. His enthusiasm and positive attitude are a source of inspiration to brother Knights who have the privilege of working with him.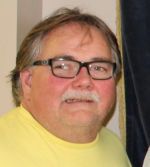 September 2016
Stephen Sommers

Steve is constantly in search of new opportunities for Council 553 to raise money for our many charities. Whether cooking pierogis under a tent or cooking a spaghetti dinner at the hall, Steve sacrifices his personal time to plan and execute numerous projects to support our activities. He is always ready to serve the council – even when others are not. Thank you, Steve!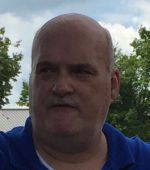 April 2016
Charles Ingram, Jr.

Santa Maria Council 553 is proud to announce Charles Ingram, Jr. as Knight of the Month for April, 2016. Charles has stepped into several roles in 2016 as a key member of the St. Therese Little Flower Knights. His enthusiasm to work with Fr. Tom to schedule and chair a pancake breakfast, as well as being a key player in supporting the Little Flower Soup Supper during Lent, the youth Free Throw Contest and most recently helping generate excitement about the Lourdes Ball demonstrates his commitment to our order. Great job, Charles! You are a wonderful example to your fellow Knights!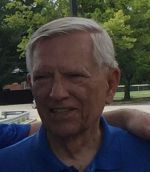 November 2015
Bob Ramesh

Bob Ramesh has been the go-to guy since joining the council a year ago. Bob is the one member who participates in virtually every charitable function and is the first to call when volunteers are needed. His fresh ideas have been a welcome addition to every meeting, and his wealth of knowledge and experience is readily recognized by all. Congratulations Bob, and thank you for all that you do!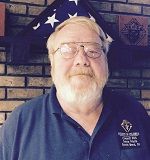 September 2015
James Frye

Santa Maria Council 553 is proud to name Jim Frye as September 2015 Knight of the Month. Jim has worked tirelessly as hall manager, making sure things are in order for the various groups who make use of our hall. Jim has prepared numerous meals for charitable organizations that have used the hall for their fundraising efforts, and has also served a hungry and appreciative group of Knights at several social meetings – sacrificing much of his own personal time and money in the process. Jim places his role as Knight of Columbus first, and represents the council honorably through his talents in the kitchen and his attention to those in need.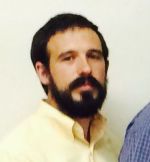 July 2015
Liam De Los Reyes

Liam De Los Reyes is the worthy recipient of the July Knight of the Month Award. Liam has enthusiastically taken on the duties of council Lecturer, and his strong faith and knowledge of Catholic teaching enables him to enrich the hearts and minds of other council members through his presentations and personal witness. Liam takes his role as Knight of Columbus very seriously, earning him the full respect of his fellow council brothers.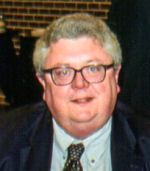 June 2015
William Schmitt

Santa Maria Council 553 is proud to announce William G. Schmitt as Knight of the Month for June 2015. For several years Bill has diligently served as Recorder for the council, while also working tirelessly to promote the council's pro-life activities through medial and personal relationships he has established in the pro-life community. Bill has also played an integral part in promoting the Mass Mob movement in South Bend. Bill's strong faith, commitment to supporting life issues, and outstanding moral character make him a model Knight of Columbus.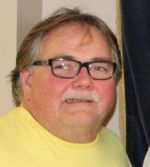 April 2015
Stephen Sommers

Santa Maria Council 553 is very appreciative of the years of work performed by Steve Sommers. As hall manager, Steve has worked more events than can be counted. From organizing spaghetti suppers and fish frys, to promoting various social functions to build community relations and fund local charities, Steve has been a permanent fixture around the council hall. We thank you for your dedication!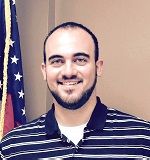 March 2015
Patrick Hess

Santa Maria Council 553 is excited to recognize Patrick Hess, who brings great ideas and a fresh perspective since his recent transfer! Patrick has not hesitated to get involved, and will surely have a wonderful future in our council. We look forward to him accomplishing great things, including but not limited to reinvigorating our youth programs and holding office in the very near future.Congratulations, Patrick!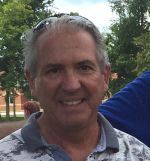 February 2015
Bartholomew Timm

Chancellor Bart Timm has worked tirelessly to develop our member recruitment, while also spearheading the Mass Mob movement in South Bend. Bart has dedicated so much of his time to establishing relationships with our local parish priests, as well as securing many hours of photos and historical data to make each Mass Mob a true event for the respective parishes to cherish. Bart still finds time to attend virtually every council function and is passionate about his commitment to the Knights of Columbus and Council 553 Santa Maria. Congratulations and thank you, Bart!
FAMILIES OF THE MONTH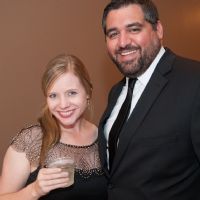 January 2017
Sean and Ellen Scott

Sean and Ellen Scott are great examples of a husband and wife living out their vocations as a married couple and as promoters of the faith of those around them. They are both involved in the Antioch Youth Ministry for Catholic teens. Sean volunteers his skills with AV equipment to help put on the local Theology on Tap speaker series. Sean also recently took his 2nd and 3rd degrees.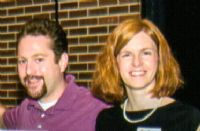 October 2016
Francesco and Andrea Verteramo

Frank and Andrea are our 2016-2017 Pro-Life chair couple at Santa Maria Council 553. Together they raise their children with strong traditional, Catholic values and are key active members in the burgeoning Latin-mass community of St. Stanislaus. They promote all aspects of defense of life; and their young growing family combined with Andrea's work in Catholic adoption is a testament to this fact. For these reasons and more, Santa Maria Council 553 is proud to proclaim the Verteramo family our Family of the Month for October 2016.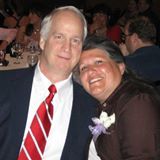 June 2016
Brian and Tina Masterson

Brian and Tina Masterson are key members of both the Santa Maria Council 553 family and the St. Anthony de Padua Parish family. Together they work tirelessly to promote both the council and parish events, thus providing a great role model of service for our other council families. Most recently Brian and Tina put in long hours to prepare the hall for our annual Lourdes Ball, thus ensuring its success for another year. Whenever Council 553 partners with St. Anthony de Padua Parish, Brian and Tina can be counted on to not just participate, but lead by their inspiring example.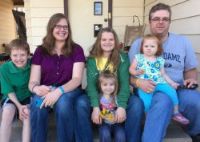 April 2016
Jeremy and Christy May

Santa Maria Council 553 proudly presents the family of Brother Knight Jeremy May as our Family of the Month for April, 2016. As parishioners of St. Joseph parish in South Bend, Jeremy and his family sacrficed their family time in service to their parish during the recent Easter Triduum. Jeremy, as a Knight protecting the Most Blessed Sacrament, stood watch at the request of his parish priest along with his young family. The dedication and devotion expressed by Jeremy is a testament to the Catholic life he and Christy teach to their children and inspire their friends and neighbors in the South Bend community.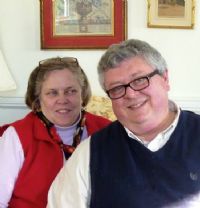 November 2015
William and Eileen Schmitt

William and Eileen Schmitt are the Pro-Life voices of Santa Maria Council 553. While theyhave officially been the Culture of Life couple since July, Bill and Eileen have served in this capacity for quite some time. Their strong Catholic faith and values, shared with daughter Mary, are an encouraging and uplifting example in their home parish of St. Joseph in South Bend, as well as all the pro-life community. Their tireless efforts in the promotion of life and the solid connection to the Knights of Columbus make them an ideal and worthy recipient of the Santa Maria Council 553 Family of the Month for November 2015.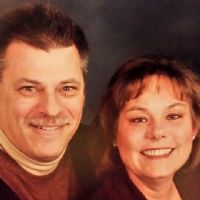 September 2015
Rick and Paula Burmeister

SK Richard and Paula Burmeister are Santa Maria Council 553's Family of the Month for September, 2015. Rick and Paula are active members of Christ the King Parish in South Bend, and also regular participants in the WNDU-16 televised Sunday Mass, often assisting with last-minute set organization and running errands to get supplies. Rick and Paula also team up at numerous council functions throughout the year. This duo always represents the order as a fine example of the Knights of Columbus family, and is a real treasure to Santa Maria Council 553.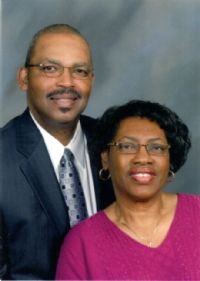 July 2015
Gregory and Cordelia White

Greg and Cory White are a welcomed addition to the Santa Maria Council 553 family. The White family has been a loyal part of our primary church project, the South Bend Mass Mob, and Greg has recently embraced his new office as warden of the council - even after only being a member since this past November. Greg and his family are faithful parishioners of St. Joseph Catholic Church in South Bend, and their strong family values are inspiring to all members of our council.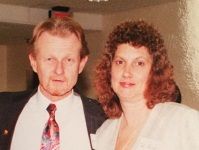 June 2015
Kestutis C. (KC) and Toni Pocius

KC and Toni Pocius are Santa Maria Council 553's June 2015 Family of the Month. For several years KC and Toni have been the chair couple for the annual Lourdes Charity Ball, the premier fundraiser for Council 553. They are also passionate in their support for youth activities, such as the Life Athletes summer football camp. The Pocius family is active in their parish as well as St. Joseph High School, and challenge others to achieve the same level of passion and enthusiasm in all that they are involved. Thank you, KC and Toni.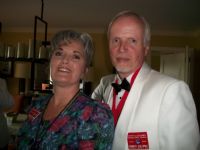 April 2015
Robert and Babette Zielinski

Robert and Babette are very active in the Catholic community of St. Hedwig/St. Patrick in South Bend, where they served as youth ministers for 8 years. Bob is also a lector and a server, and current president of the Holy Name Society. With his wife by his side, Bob has also served as grand knight for 5 years, is a former district deputy and currently serves as public relations and communications director for the Indiana State Council. The Zielinskis work tirelessly to support events at Santa Maria Council 553, most recently teaming up on our annual Lenten Fish Fry series. They also assist each year in hosting our council dinner for the cyclists of Pi Kappa Phi in the Journey of Hope, a cross-country cycling event to bring to the forefront through media the abilities of people with disabilities.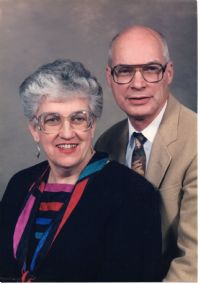 March 2015
Dr. John and Marilyn Toepp

Past Grand Knight and current Financial Secretary Dr. John B. Toepp and his wife Marilyn are loyal and dedicated members of the Council 553 family and are always ready to lead by example. Whether taking money & selling raffle tickets at our Lenten fish frys, working the Notre Dame Football Preview Nights to fundraise for charity, or hosting the cross-country cyclists of the Push-America Ride for Life, "Doc" and Marilyn set a wonderful example of how to make council events a fammily affair. Son and brother knight Jeff and his family continue this tradition, started by Doc's grandfather in 1901. Thank you, Doc and Marilyn!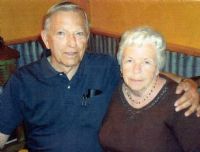 February 2015
Bob and Bev Ramesh

Bob joined Council 553 in November, 2015 and has jumped in with both feet. He has attended meetings regularly, helped with the Spelling Bee and attended Mass Mob as well as worked fish frys with his wife, Bev. You both have contributed so much and we are very grateful! NOTE: Bob and Bev were selected as one of 100 Family of the Month recipients to receive a special Holy Family statuette and a signed certificate from Supreme Knight Carl Anderson!