KNIGHTS OF THE MONTH
October 2017
Andrew Wilcox


September 2017
Rich Richard

for all his work with Catholic Radio & Titans Concessions
April 2017
Rick Dearing

Helping out with the Fish Fry
February 2017
Thomas Sulkowski


January 2017
Jim Held

He chaired the Chili & Soup Cook-off
December 2016
Tom Harris

He's been our Santa Claus at the CCRC event for about 15 years
November 2016
Barry Lee

As a Brother Knight, Barry Lee has always been willing to step up and to volunteer for Community Care of Rutherford County. Through his participation in helping to purchase gifts and delivering them to the residents in the group home, Barry has brought great credit upon himself, the council, and our parish. Marian Council 4563 proudly presents Brother Knight Barry as the Knight of the Month for November 2016 because he continues to demonstrate the Knights of Columbus principles of Charity, Unity and Fraternity.
September 2016
Tom Dougash

Tom Dugosh - Tom has the true spirit of a Knight in service, having worked the Rectory Clean up, and taking on extra MR Drive shifts to fill in those spots that no one else was available. His exemplary attitude is a shining beacon for all Knights to follow.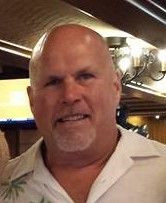 August 2016
Bill Strebel

Bill Strebel--for dedicated work in organizing the Knights staffing for the Parish Picnic and for his assistance in helping several parishioners with necessary household moves. The moves includes small handy man style projects to help a parishioner family really feel at home in their new place.
FAMILIES OF THE MONTH
September 2017
Jim Brower

help with Parish Picnic, Special Olympics, Recent Funerals, so active since joining in the spring
September 2017
Billy & Ann Trout


April 2017
Eddy Kitzler

- Helping out with the Fish Fry
March 2017
Tom Meyer and his wife


February 2017
John McNicholas


December 2016
Dennis Cole

For his work with the Fish Fry and Pro-Life. Family participation in the Chili & Soup cook-off.
November 2016
Dan Ledbetter

He and his wife do a lot of work with the backpack program
September 2016
John and Mary Howell

John and Mary Howell - for their continued support of the Knights by working Titan's Home Game concessions. They serve as a family but are committed to helping the Knights raise money is support of needy charities. The Howells also helped together at the last Tootsie Roll drive.
August 2016
Greg Wilcox

Greg Wilcox (and his family) - for continued support of all the Knights functions (regardless of what or where it is) but also involving his family and setting an example of how to get the family involved.