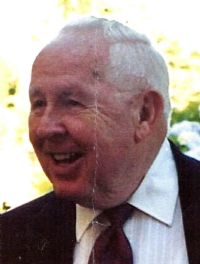 Laurance A. Adrian was born March 10, 1921 in Eugene, OR to Jesse Arthur Adrian and Elizabeth Maze Ruth Adrian. As a young child, his family moved to Portland, OR, where Larry graduated from Sacred Heart School and Commerce High Business School. He initially went to work in a lumber yard and later was employed by the Canadian Bank of Commerce. On August 10, 1942, he joined the Army 15th Medical Training Regiment. Corporal Adrian was honorably discharged on February 2, 1946, receiving the American Service Medal, WWII Victory Medal an Good Conduct Medal. After his service, he went to work for the Department of Veterans Affairs. He joined the Chancellor Club where he met many people who would be life-long friends. One of them was Elizabeth I Hilt. After a short time, on April 7, 1956, Larry and Elizabeth married. Larry then went to work for Bonneville Power Administration. After a year he was sent to Ogden, UT, where they stayed for two years. While there, in 1958, he and Elizabeth had their first child, Mary Elizabeth. They then returned to Portland. In 1960 they had their second child, Joseph Arthur.

Larry was a stickler for perfection in his work and insisted on it before sending anything to Washington, DC. He worked long hours occasionally havin to reschedule family vacations. He retired from BPA as a budget analyst with 44 years of government service. He received the rarely given "Superior Service Award" twice during his employment, and in 1983 received a Congressional Presentation citing his contribution to BPA.

He loved music, dancing, and having a good time. He was a loving father and husband, always looking for the best for us. Despite his long working hours, he always made time to spend with his wife and kids, including vacations, school plays, coaching Little League, and taking the kids out for horseback riding.

He put God first, and was exceptionally active in his parish. He was a Eucharistic Minister, was involved with the Friends of St Agatha, worked for the St. Vincent de Paul Society for 50 years, was a long standing 4th Degree Knight of Columbus, and the Holy Name Society member. His activities, accomplishments and overall contributions are far too many to list but most importantly, he was filled with joy, laughter, humor, and was a kind, gentle, and generous soul.

Laurance passed from this earth peacefully at home the morning of December 8th while sleeping. Elizabeth his wife of 58 years was with him. He is greatly missed.

Thanks to God for sharing such a wonderful soul with us!