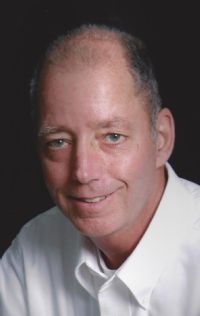 Tommy "Tom" Burmeister, 55, of Jefferson City, departed this life on Tuesday, May 19, 2015, at his residence surrounded by his loving family.

Tom was born July 8, 1959, in Richmond Heights, MO, the son of Grayson and Margaret Ann (Dulle) Burmeister.

Tom was united in marriage on May 28, 1988, in Manomet, MA to Patricia Anne Ferguson.

Tom received his Bachelor of Science in Industrial Safety Engineering Degree at Central Missouri State University in Warrensburg, MO in December of 1981.

After receiving his degree, Tom started his safety career with Daniel Construction, Callaway Nuclear Plant from 1981-1983. In 1983, he was employed with Bechtel Construction. Tom's safety career with Bechtel Construction for 18 years required much travel throughout the US, from Missouri to Kansas, California to Massachusetts , New York to Georgia. He eventually came back to his hometown of Jefferson City, MO in April of 2000, employed as Safety & Health Manager with Twehous Excavating Company in Taos, MO for 15 years.

Tom was a member of ASSE (American Society Safety Engineers); board member of the Linn State Technical College Advisory Council; member of the Missouri Soceity Safety Engineers; served as President of the Missouri Common Ground Alliance; member of the Associated General Contractors Association; Certified CHSP (Construction Safety & Health Professional); member of the Knights of Columbus 4th Degree; and member of the Theta Chi Fraternity.

Off duty, Tom enjoyed working with his hands; whether working on his car, lawn mower, or on his house, he was always fixing something, or helping his family, friends, neighbors with something that needed fixing. He was a true handyman.

Tom enjoyed being outdoors working in his yard and garden. He took pride in always having a neatly manicured lawn. He enjoyed float trips and camping with his family, friends, and fraternity brothers. While living in Augusta, Georgia, Tom caddied at the Augusta National Golf Course. In doing so, it allowed him to both watch the annual tournament and play the course.

Those left to mourn include: wife of 26 years, Patricia Anne Burmeister, Jefferson City; two sons, 2nd Lt. Michael Burmeister, US Marine Corps, Pensacola, FL; Joseph Burmeister, University of Arkansas, Fayetteville, AR; mother, Margaret Ann Burmeister, Jefferson City and her companion Donald Wunderlich; and 10 siblings, Harvey Burmeister, St. Louis; Donna (John) Sloan, Scottsdale, AZ; Mark (Mary) Burmeister, Springfield, MO; Steve (Janet) Burmeister, Kansas City, MO; Patti (Martin) Bauer, Little Rock, AR; Lori (Alan) Piedt, Osage Beach, MO; Jeff (Becky) Burmeister, Raytown, MO; Brent (Kathy) Burmeister, Oak Grove, MO; twin brother, Tim (Cindy) Burmeister, Jefferson City; and Angie Hutson, Jefferson City.

He was preceded in death by his father, Grayson H. Burmeister in 1989; and his brother, Father Jeremiah Burmeister in 1989.