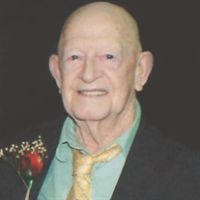 Harold S. Kempker, 88, of Jefferson City, passed away Tuesday, January 19, 2016, at Capital Region Medical Center. He was born December 26, 1927, in Folk, Missouri, a son of the late John and Mary (Feltrop) Kempker. He was a 1946 graduate of Fatima High School in Westphalia, Missouri. On November 15, 1952, Harold was united in marriage in Freeburg, Missouri, to Marie Brune, who survives at their home.

Harold was a farmer his whole life in Folk, Missouri. He was also a carpenter and worked at Truman Walker Construction. He was a Steel Fabricator at Westinghouse from April 1973 until his retirement in September 1989. Harold was a veteran of the United States Army, and was honorably discharged on March 8, 1948. He was a member of the Cathedral of St. Joseph in Jefferson City, the Knights of Columbus, and the Veterans of Foreign Wars – Argyle Post 8045. He enjoyed gardening, fishing, and spending time with his family and friends.

Along with his wife Marie, Harold is also survived by nine children: Betty Lilley (Joe) of Rocky Mount; Susan Schnieders (Norman) of Jefferson City; Alice Kirsch (Randy) of Bonnots Mill; Shirley Walters (Terry) of Rocky Mount; Joe Kempker (Sharon) of Holts Summit; Bob Kempker of Westphalia; Bill Kempker (Terri) of Jefferson City; Patti Kempker of Jefferson City; and Francis Kempker (Christy Wolfe) of Centertown; eighteen grandchildren; twenty-two great grandchildren; and one great-great grandchild. He was also preceded in death by a son: Ray Kempker on January 9, 2012; three infant sons: John, Jerome and James Kempker; two brothers: Bernard Kempker, Donald Kempker; three sisters: Henrietta Nussbeck, Rosalie Siebeneck, Mary Ann Christensen; and a great-granddaughter: Paytonmarie Kempker.