Host Council: Saint Ann Council #7175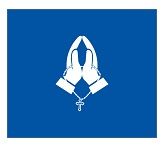 Exemplification at St. Anne in Burleson after 5:00 PM Mass. State Deputy and State Secretary will be present, so let's have a great turn out for this one.
Please join us for Mass if possible, but come afterwards if need be. Exemplification will be streamed LIVE online - details forthcoming.