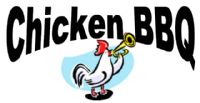 Harry Weaver is the Event Chairman for this event
E-mail Me

Co-Chair: Raymond Gregorchik


The Winter Chicken BBQ to benefit the St. Vincent DePaul Needs Department will be held December 13, 2020, from 10 AM to 1 PM. Tickets are $10 and are available by calling 814-695-4752 or contacting Dan Weaver or Tim Surkovich.
Dinners will be "Take Out" Only.