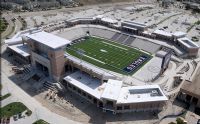 Vincent Alonzo is the Event Chairman for this event
E-mail Me

Co-Chair: Michael Steffens

Co-Chair: Joseph Shankle


We need 15 Knights from 5pm-10pm for the Allen Eagle Concessions Stand "A"
Food handler certification required information below.
Long pants, short sleeves, and a hat is the uniform. Please wear your Knights gear if you have it.
Any questions contact Joe Shankle 972.333.0677
Food Handler Certification Info
Click on the link below to access the food handle representation and exam.
https://www.allenisd.org/site/default.aspx?PageID=21499
2. On the left hand side click on Concessions
3. Then click on Food Handler Training and Exam
4. Read through and study the Food Handler Power Point
5. On the last page of the power point there is a link a Google Quiz. Please complete the quiz to earn your food handlers certificate.