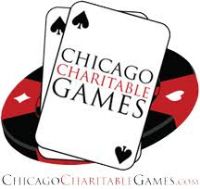 Thomas Senese is the Event Chairman for this event
E-mail Me


sign up sheet:
https://docs.google.com/spreadsheets/d/17PZzB8xqsGjQlC17ivI_SGxN76N29yrM25fuTiScrPk/edit#gid=1154348027
COVID-19 EVENT UPDATES & SAFETY PROCEDURES (from Chicago Charitable Games):
Proper Face Coverings are required at all times
Temperature checks performed at the door
We are limited to 50 players in the room
6 player max per table
Hand Sanitizer available at every table
Cards Sanitized at each dealer change
Tables & Chairs Sanitized between each game
Cards, Chips & Money Sanitized by UVc Light
NO FOOD OR DRINKS at the table
CCG poker is working hard to make sure we can keep our customers, charities vendors, and volunteers in a safe environment by implementing safety procedures due to the COVID-19 virus. Temperature checks, face coverings and sanitizing equipment is just the start for how we can do our part to reduce the spreading of COVID-19. On top of the current procedure, CCG is also limiting the use of poker chips on a per-event basis. Meaning the chips that you are using on Friday, are not the same chips that another player is using on Saturday.
Complimentary masks are available to our players, charities and volunteers. The frequency of cleaning and disinfecting has become a top priority for CCG, and we encourage everyone to do their part to keep the events safe and clean. Including but not limited to washing your hands on a regular basis, wearing your mask at all times, and refraining from touching your face despite how bad a beat you have just taken. If there are any questions or concerns please feel free to contact CCG via our contact us page on the website.