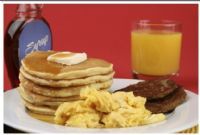 Jacques Robitaille is the Event Chairman for this event
E-mail Me


Hello Brothers…
A hot breakfast is just the ticket to kick off the CRHP Weekend.
We have another opportunity to support the men of the previous CRHP as they sponsor the new WELCOME CRHP 2.0
This cooking activity begins EARLY (5:30am) and should be finished around 9:00am.
I will need about ( 6 ) brothers to help with this Pancake Breakfast.