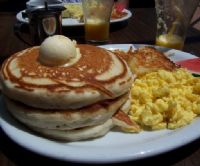 Jacques Robitaille is the Event Chairman for this event
E-mail Me


Hi Brothers, Cooking and Serving breakfast for the Advent Workshop has become an annual event for us. Our next opportunity happens on Saturday morning.
I will need 8 - 10 Brothers to help me with this parish activity. We will start setting up at 7:30AM. We need to feed the volunteers first between 8:15AM to 8:30AM. Then the bigger rush happens with the children and parents begin arriving around 9AM. The workshop itself gets started about 9:30AM, and we should be done by 10AM.
This cooking and serving is just for a few hours. Please consider helping.
Thanks in advance for your assistance.

Jacques Robitaille
jrobi1116@outlook.com
972-977-4245