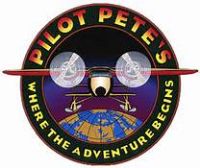 William Gulik is the Event Chairman for this event
E-mail Me

Co-Chair: Thomas Senese

Co-Chair: John Norkus

Pilot Pete's Flyer


Bring your family and friends and join our Brother Knights for lunch or dinner at one of the area's most popular themed restaurants and sports bars.
Our Council will receive 20% of the pre tax bill, including carryouts.
Be sure to bring in the flyer and turn it in to your server at the time of payment.
Enjoy, and thank you for supporting our Council.