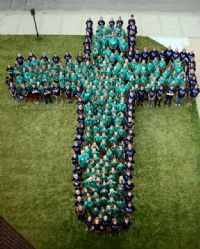 Daniel Voss is the Event Chairman for this event
E-mail Me

Co-Chair: Christopher Vacek


St. Philips School Marathon will take place at 9am on Saturday, September 28th. This is one of the school's annual fundraisers and once again the Knights of Columbus will be helping at the event. We will be providing road guards at intersections, help at a watering point, and will then provide a lunch for those attending. We will need brother Knights to help starting at approximately 8:30am.