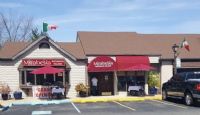 John Mc Laughlin is the Event Chairman for this event
E-mail Me

Co-Chair: Louis Marucci

Co-Chair: David Berenato

Mirabella Restaurant Web Page Samples


All 2019-2020 Columbian Year Officers and their Significant Others are expected to be present.
All Members of Saint Jude Council 6551 are welcome to attend.
Due to NEW OFFICERS having other COMMITMENTS this event has been rescheduled to just before the Christmas Dinner Party on Saturday, 12/14/2019..