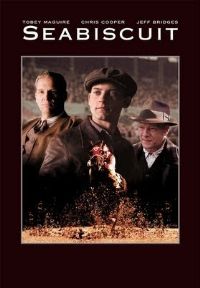 Peter Skinder is the Event Chairman for this event
E-mail Me

Co-Chair: Richard Lambke


Come one come all to the triumphant return of....Social Night!
Meet us in the community room underneath the church for a relaxing evening of card and board games. Also at the event will be shown a movie shown by projection with the Knights big screen. Movie snacks will be provided such as freshly popped corn, candy and drinks. Snack donations are very welcome. A goodwill donation to cover event costs will be taken but otherwise the event is FREE.
Please feel free to bring your families, neighbors or prospective members as this is an open event.
The night's feature presentation is SEABISCUIT(2003) starring Jeff Bridges, Tobey McGuire, Ben Cooper, Elizabeth Banks and William H. Macy. The story of a long shot that became a legend. Nominated for 7 Academy Awards including Best Picture. 2 hours 20 minutes, rated PG-13 for for some sexual situations and violent sports-related images. See the trailer at https://www.youtube.com/watch?v=8fnYdEGeXbM
Film to start shortly after 7PM. Hope to see you there!