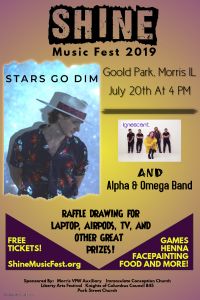 Richard Moravec is the Event Chairman for this event
E-mail Me

Co-Chair: Jeffrey Neste

Co-Chair: David Way


The festival is scheduled to start at 4:00 PM. We will need workers to help set up starting at around 1 PM. We could probably use 2 shifts of help one from 1 - 5 PM and another from 5 - close.