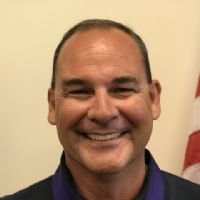 Gregory Windbiel is the Event Chairman for this event
E-mail Me

Co-Chair: Dennis Hennessy

Co-Chair: James Kalas


Council monthly planning meeting is for all Officers, Directors and Chairmen of our council. That said, we are a open and transparent team all card carring members are welcome.
The Chair calls the rules here however it's best to focus on Radar stuff in the next 90 days by priority of time or talent. Haveing a great meeting means good organizing. Another way of looking at this is Double Prep time cut meeting time in half.
DO YOU HAVE AN AGENDA ITEAM TO ADD?
-click here to ask to add iteam to agenda-
Chair will reveiw and get back however if meeting started you are the recorder for your agenda iteam and we ask you forward notes to chair withen 48 hours of meeting, thank you.
This and all sceduled meetings of the Knights are regulated by our orders Byelaws and Constition. We fallow Roberts Rules of procedures.
It is asked if your a Visitor, Director, Member or chair of an event and not a VOTED on OFFICER and you were not asked to be at this meeting by a VOTED on OFFICER, please only speak when asked and only address the questions asked unless your given a time to present organize thought at which the chair will grant. This little rule truely helps your officers get more done with their 90 DAY RADAR GOALS.
AGENDA: If this meeting has an agenda, your chair would have forward to all proper parties proior to this meeting. If you think you might have misplaced it did or have not received let chair know.
*If you would like to see changes to this format for "OFFICER MEETING" please send ideas and all will reveiwed. Thanks your web team.