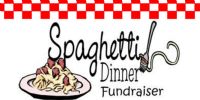 Bruce Alesi is the Event Chairman for this event
E-mail Me

Co-Chair: Brett Pfister

Co-Chair: James Arns

CLICK HERE FOR SPAGHETTI DINNER FLYER


Worthy Brothers, Family and Friends!
Our next Spaghetti Dinner will be at the lower Dolan center on Saturday, November 10th. See the attached flyer. Once again we are asking for your participation to set up, prepare food, serve food, tear down and also to bring your family and friends to eat. Italians, like Tony and Vito, are especially welcome in the kitchen! Here is our schedule:
Set up begins at Noon.
Food preparation starting at 2 PM.
Servers report at 4:45 PM. We are serving food from 5 to 7:30 PM. You can also come later and relieve someone so they can eat.
We can also use someone(s) to sell raffle tickets and collect money from 5 to 7:30 PM.
Tear down starts at 7:30 PM.
I am once again looking forward to all of the help you provide.
Bruce Alesi
Spaghetti Dinner Co-Chair