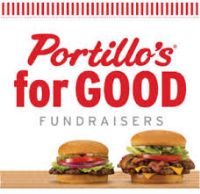 Mr Thomas J Senese is the Event Chairman for this event
E-mail Me

Co-Chair: John Norkus

Portillos Event Flyer


Portillo's will donate 20% of your dining sales to support our council's charitable endeavors.
Portillo's will donate 20% to our Council when someone presents the flyer or mentions the Knights of Columbus Fundraiser at Check Out (Smartphone orders count too).
This includes Dine-in, Carry-out and Drive-Thru

For Drive-Thru, make sure you tell the first order taker that you are participating in the K of C Hoffman-Schaumburg Council Fund Raiser.
The fundraiser is honored at both the Portillo's and Barnelli's counters.
Please note that the fundraiser takes place between11:30 am and 8 pm
Bon Appetit, and Thank You!