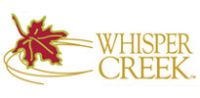 Michael Schiller is the Event Chairman for this event
E-mail Me

Co-Chair: Gregory Windbiel


This whole event was planed with less then three guys with a burning idea and a goal we thought our Father deserved to win. He has asked if we could get a ground force started for Kids Hope USA.
Here is the short of that request. If we could get brother knights to mentor with school age kids with specific gifts and needs together on a weekly bassis it could possible make one more childs life a little better each week.
That's all it took, the rest you are seeing by being here. Thats "Faith in Action" happening for you today and for a child you may never meet for the next year for a whole school year. We call that a win for you, for your Knights but most important Kids Hope USA. For your local Knights are all about teaching and passing our talents to our next Heritage of people and we only hire the best to protect those same brothers.
Please have fun, ask us about our story, share yours, hopefully we will meet again as closer brothers helping our community no matter where we find ourself in faith. We want to earn your trust as your goto Community Helper!
Your "Faith in Action" Gulf Chairs
"Easy on the Mulligan!" remember their our Ubers local today, we would love you back next year!
Yes, it's true you can become a brother knight in 5 minutes
"did they say the gulfer a head of us is 6 minutes behind"
-Click here to plan your next big gulf outing or ask your Knights how they can help.
-For as little as $360 per year your company could appear as a Major Event sponsor or Uknight Corporate Sponsor. Talk to a Knight for more info!
Tom Peck Ford KofC Market Center Sponsor
"Our Whole in One Sponsor!"
-Please give it a try, their a great team!-