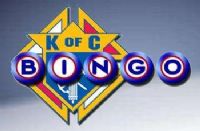 Edward Brinkman is the Event Chairman for this event
E-mail Me


First BINGO of the Fraternal Year - New brothers come on out and help. Bring your families to play, eat and have some fun.
Kitchen prep be there at 4:00PM.
Doors open at 6:00PM with First Game to start at 6:30PM.