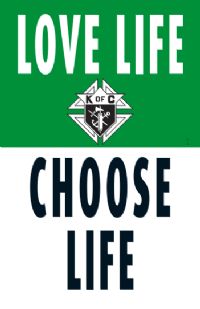 Donald Hand is the Event Chairman for this event
E-mail Me


CALL TO ACTION!
WE NEED YOUR HELP!

To All The Protectors of Life:
It is confirmed by the Archdiocese of Chicago! The Knights of Columbus are assigned as the Marshals for the 2019 March For Life! (Divine Word Council 7331 is assigned as the contact point)

This is the event you do not want to miss! Bring your family! As a Catholic this is absolutely one of the most incredible experiences of my life. The energy, the kindness, the enthusiasm and the message are all important to share.
They are asking for FIFTY MEN ( 50 ) in total. Right now we have only 10 committed. Tell a prospective Knight to come so he can see what we are all about!
1. All helpers need to be over 21.
2. No experience is necessary.
3. Hand out the signs.
4. Cheer on the crowd as they march.
5. Time commitment is from 1 pm to 4:30pm.
PLEASE EMAIL ME RIGHT NOW
( WHILE YOU'RE STILL THINKING ABOUT IT )
Our email: KofC7331@yahoo.com
OR CALL ME AT THE NUMBER BELOW
Mark Kollar
Grand Knight
Knights of Columbus Council 7331
PH: 847-878-7319
Federal Plaza
Sunday, January 13th
Post Time
1:00 PM
Go To The White Van On The Corner
Displaying the K of C Logo!