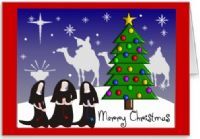 Joseph Corrigan is the Event Chairman for this event
E-mail Me


Spouses, family, especially sons, daughters and grandchildren and friends are invited to help with this Council sponsored celebration.
This is a great family Faith in Action activity and opportunity to thank them for the vocation and years of service to the church.
The Nuns love to see our kids and grandchildren running around, singing christmas carols with them and bringing them cake, ice cream and Hawaiian Punch!
Thank you!