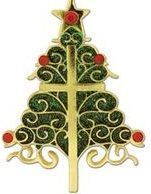 Michael Hoban is the Event Chairman for this event
E-mail Me

Co-Chair: James Chengary


Join Brother Knights and their Families to celebrate our Savior's Birthday!
Catering by Giacomo's - Italian Sausage, Chicken Lemon, Pasta and Salad.
Music by the MacArthur String Orchestra and Choir.
Raffles to support our Council and the ID Drive.

Cocktails from 6:00 pm - 7:00 pm
Dinner will be at 7:00 pm

Admission Price:

$15.00 Each
$25.00 Couple
$30.00 Family

Please bring your favorite Christmas appetizer, dessert or beverage to share.

Please R.S.V.P. by Saturday December 1st, by clicking on the signup button above or contact Mike Hoban at 847-890-9650 FHOBAN@YAHOO.COM.
Thank you!