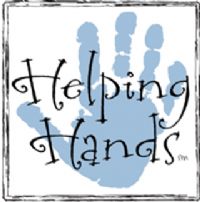 SMM will be hosting our 3rd Helping Hand event on March 2, 2019. Helping Hands, a program developed by Catholic Relief Services and Stop Hunger Now, is a hands-on volunteer meal packaging program. We need volunteers to perform the following tasks:Helping Hands is a volunteer event where participants of all ages package meals to send to communities in Burkina Faso, Africa. Our goal this year is to raise enough funds to package 42,000 meals.
Meals cost $0.50. We will need about 200 volunteers for the event. Please consider donating and volunteering your time. Sign-ups will begin in January. Donations will be accepted soon online.

1. Set up and tear down tables, chairs, etc. prior to and after the event.

2. Unload large bags of food items from the truck (must be able to safely carry 50 pounds) and reload the truck with packed meals

3. Portion food for individual meal packaging

4. Carry completed individual meals to where they will be sealed and further packaged for shipping

4. Load boxes of multiple meals back on the truck for shipment

ALL volunteers must review and sign a liability waiver prior to participation.

Many hands make light work and all ages can assist.