COUNCIL INFORMATION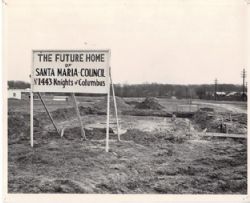 On Sunday afternoon November 14, 1909, sixty men gathered in St. Rose of Lima Church in Haddon Heights to organize a Knight of Columbus council in the borough.
The meeting took place only 28 years after another group of men met with the Rev. Michael J. McGivney, a 29-year-old parish priest, in the basement of St. Mary's Church on Hillhouse Avenue in New Haven, Conn., to form a fraternal society. That was
Oct. 2, 1881. That society would one day become the world's largest Catholic family fraternal service organization, the Knights of Columbus.
Both groups sought strength in solidarity, and security through unity of purpose and devotion to a holy cause, vowing to be defenders of their country, their families and their faith. The order's national web site says that on March 29,1882, the society incorporated and became, what was called "the strong right arm of the church," supporting church programs of evangelization and Catholic education, civic involvement and aid to those in need.
It was through these principles of Charity, Unity and Fraternity that the Haddon Heights council was formed and given the title Santa Maria, named for the mother of Jesus and later the patron saint of the Camden Diocese after the diocese was formed in 1937.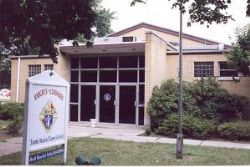 Welcome to Santa Maria Council 1443. We meet first and third Mondays of every month, at our hall. We are located in Haddon Township, NJ at 350 Crystal Lake Avenue.