COUNCIL INFORMATION
Carlyle Council 1382 History
See the Carlyle KC Council 1382 history in the Photo Gallery, summarized via snapshots of the 100th Anniversary Celebration program from February 21, 2009.
Barry Dixon served his time!
Barry was our Financial Secretary for 40 years before turning over the reigns to Stan Gezella. He has supported many or our council's activities over the years, while also running his barber shop in downtown Carlyle. Thank You Barry, for your service!!
Stan Gezella Farewell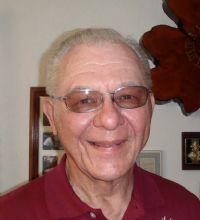 Stan was presented a farewell plaque on July 10, 2016 as he is moving to Affton, MO. Stan was our Financial Secretary, serving for 4 years, after serving as Treasurer and Grand Knight. A gathering was held after 10am mass where Skeetz Dumstorff of the church social committee presented a framed collage from the church, and Mark Hodapp presented the plaque from the Knights of Columbus. See our photo gallery for pictures with fellow knights.